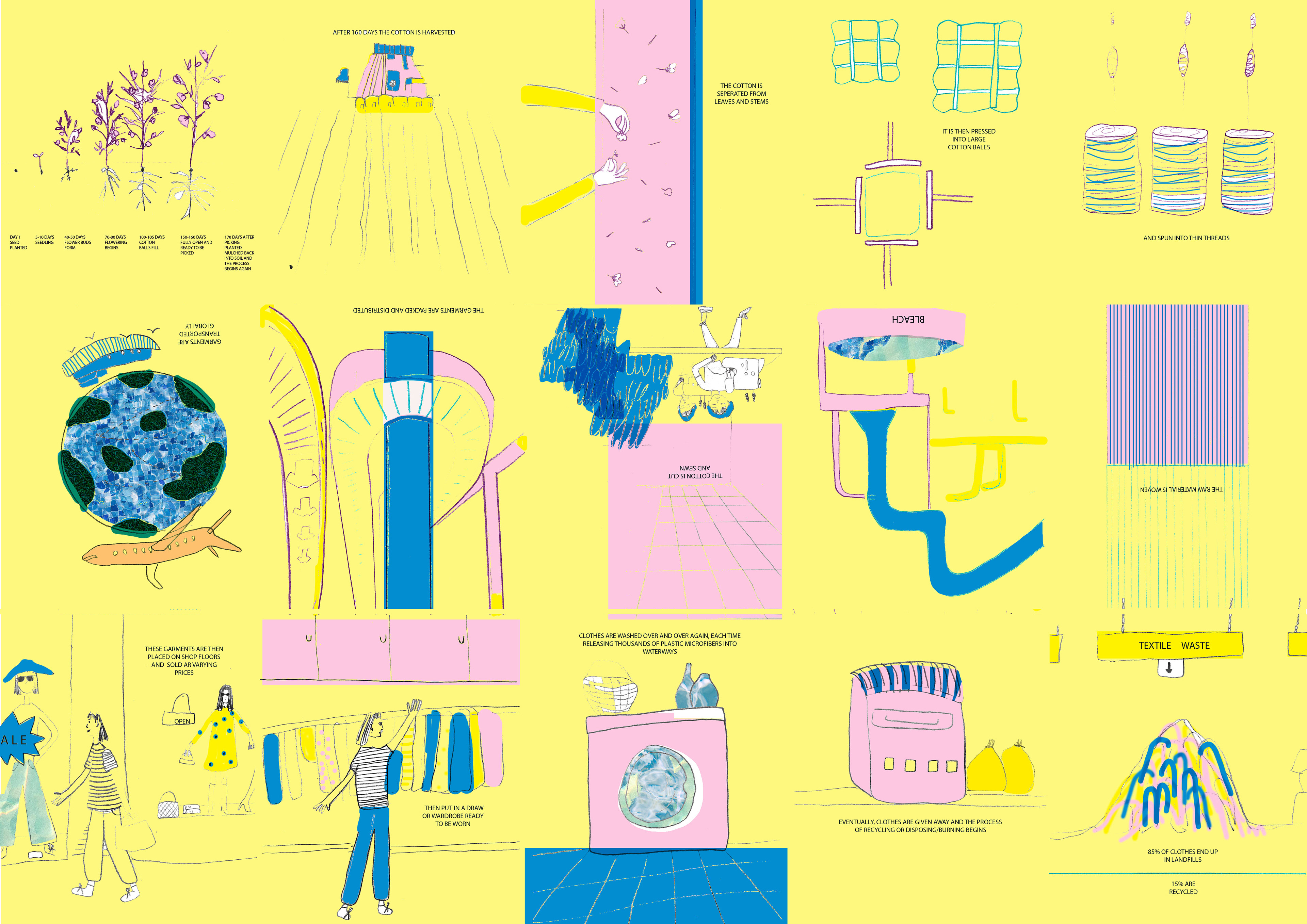 Below are the three layers split into the three colours, blue, yellow, and pink shown in their tonal value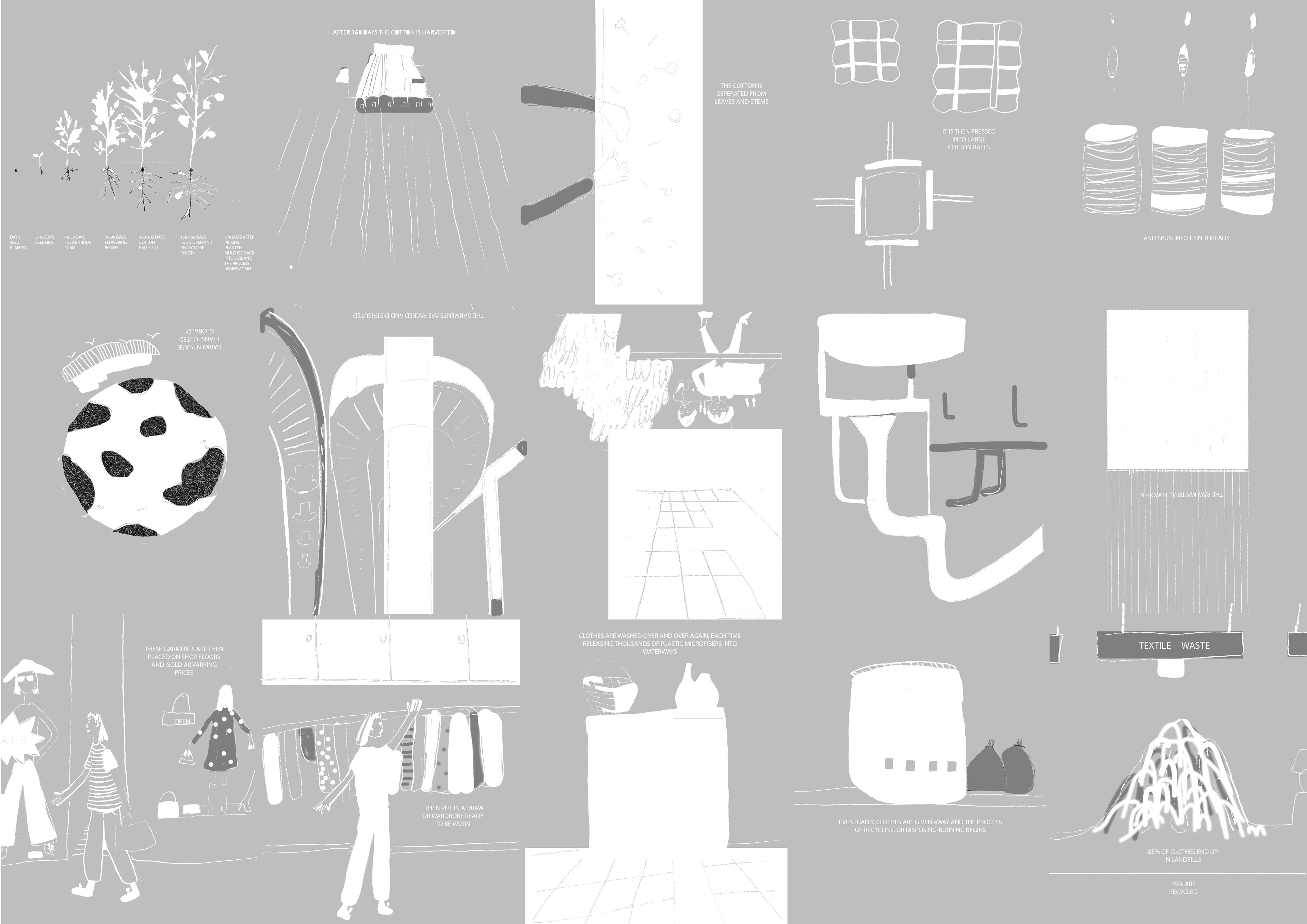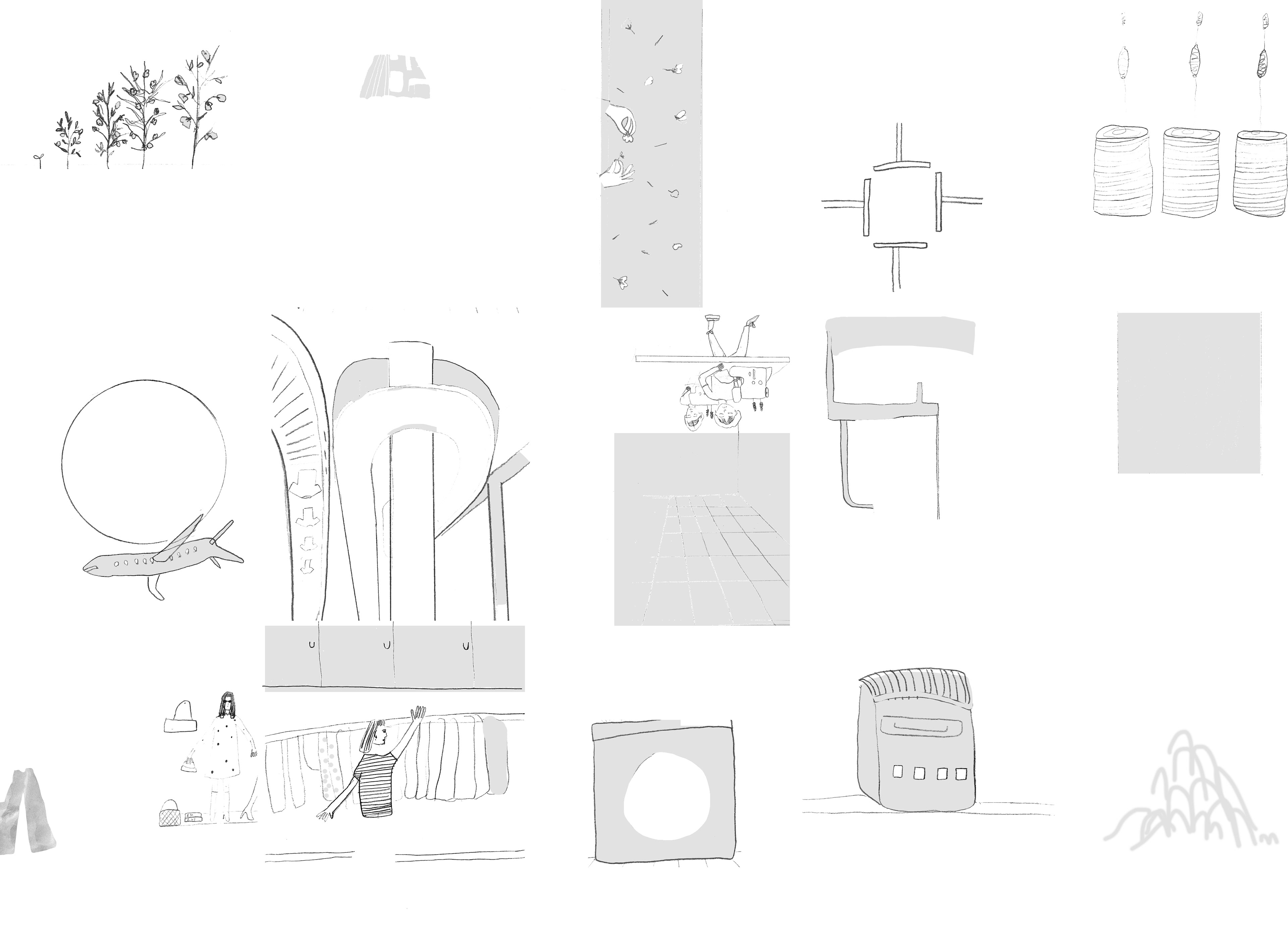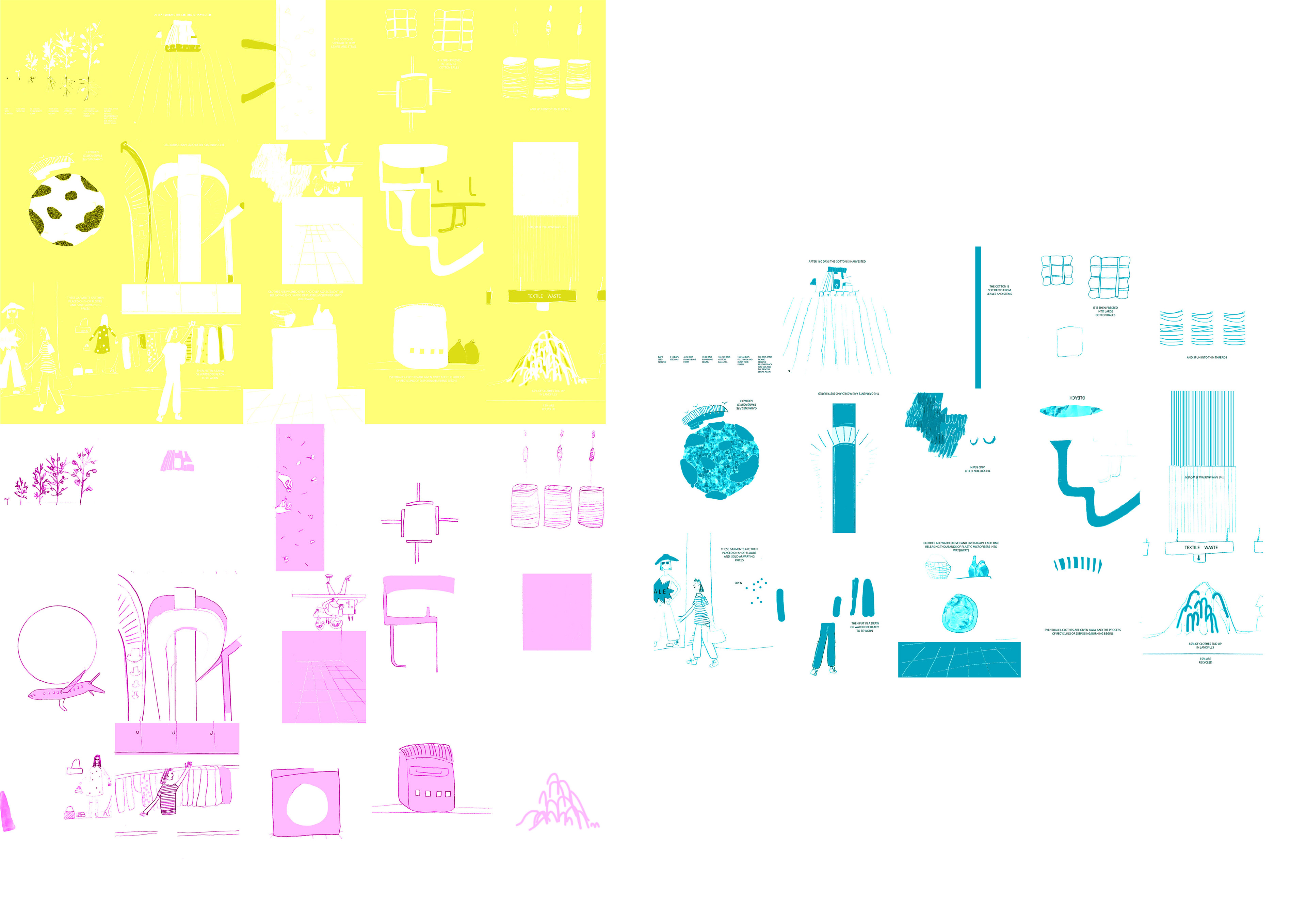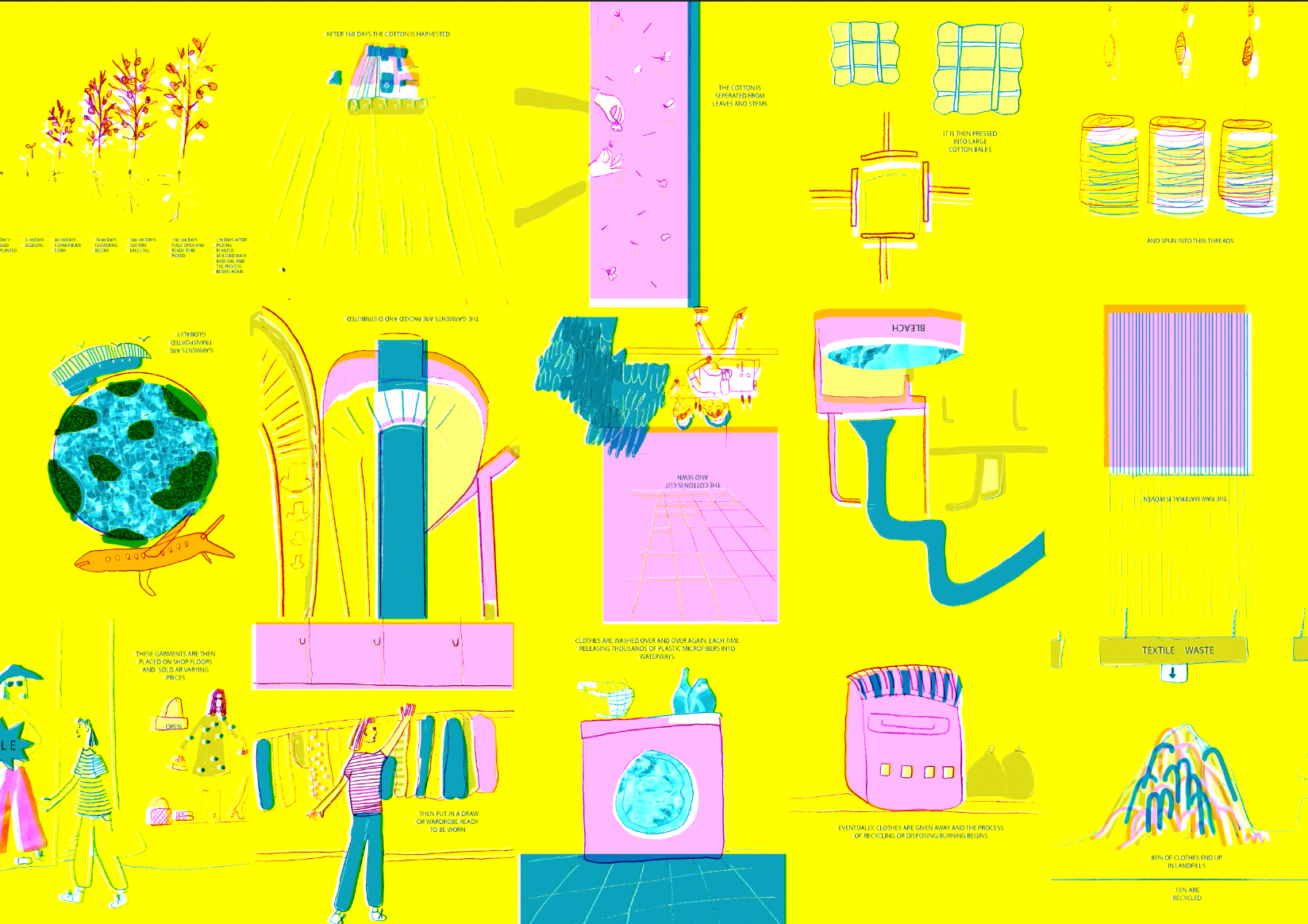 Risograph proposal illustrating the lifecycle of a plain white t-shirt.
This would have been a three colour risograph print, folded into a concertina leaflet/t-shirt label.
The intention of this piece is to make consumers aware of the process their t-shirt has taken, creating a level of respect for the garment. My theory is that if consumers were encouraged to recognise what it takes to produce their clothes,  they will keep them for longer, buy more consciously, and not buy into fast fashion. 
I see this concertina leaflet existing as a label for a t-shirt, a physical reminder to respect and to take care of your clothes.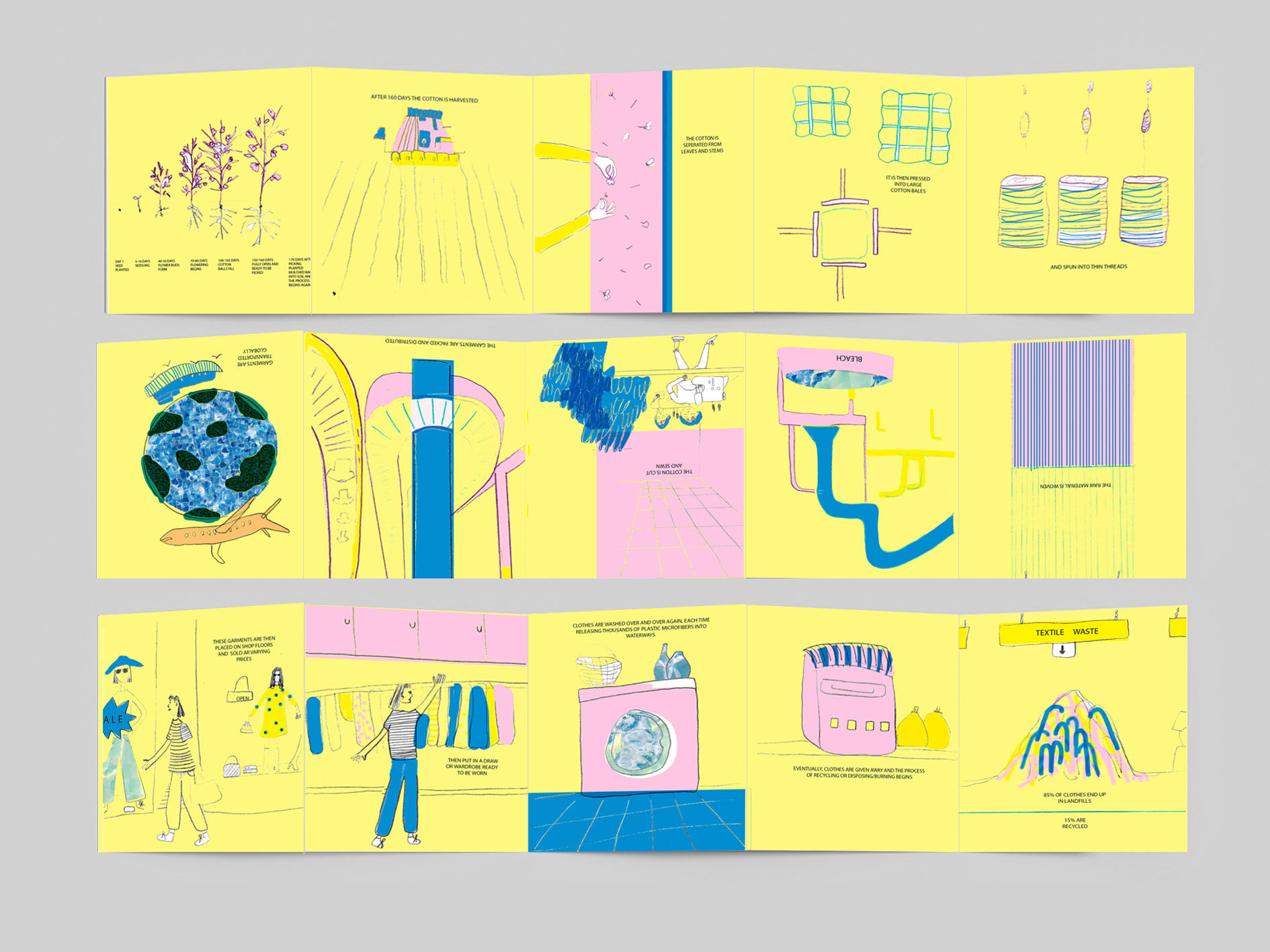 3D visualisation of my print as a concertina leaflet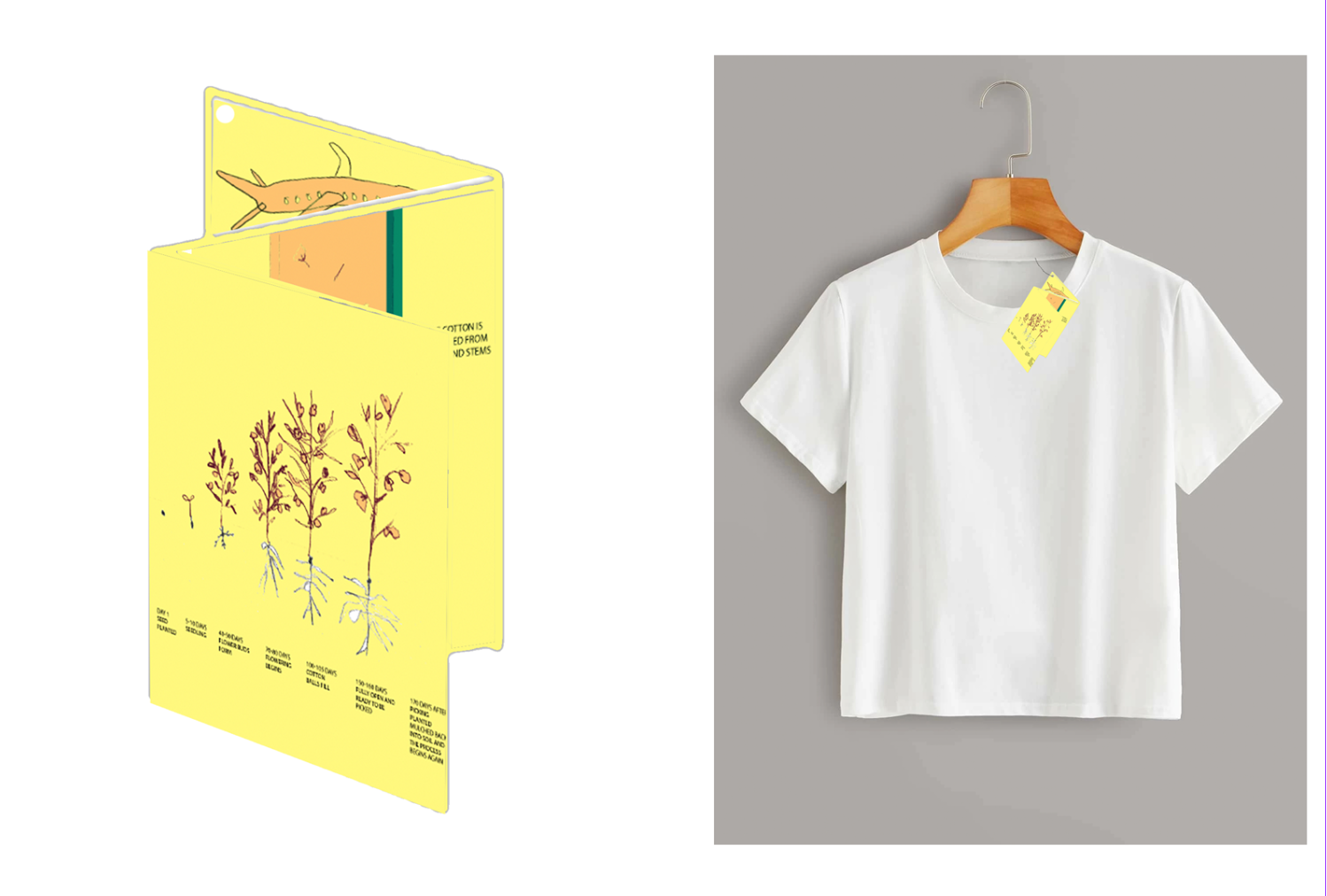 Visualisation of my leaflet as a clothing label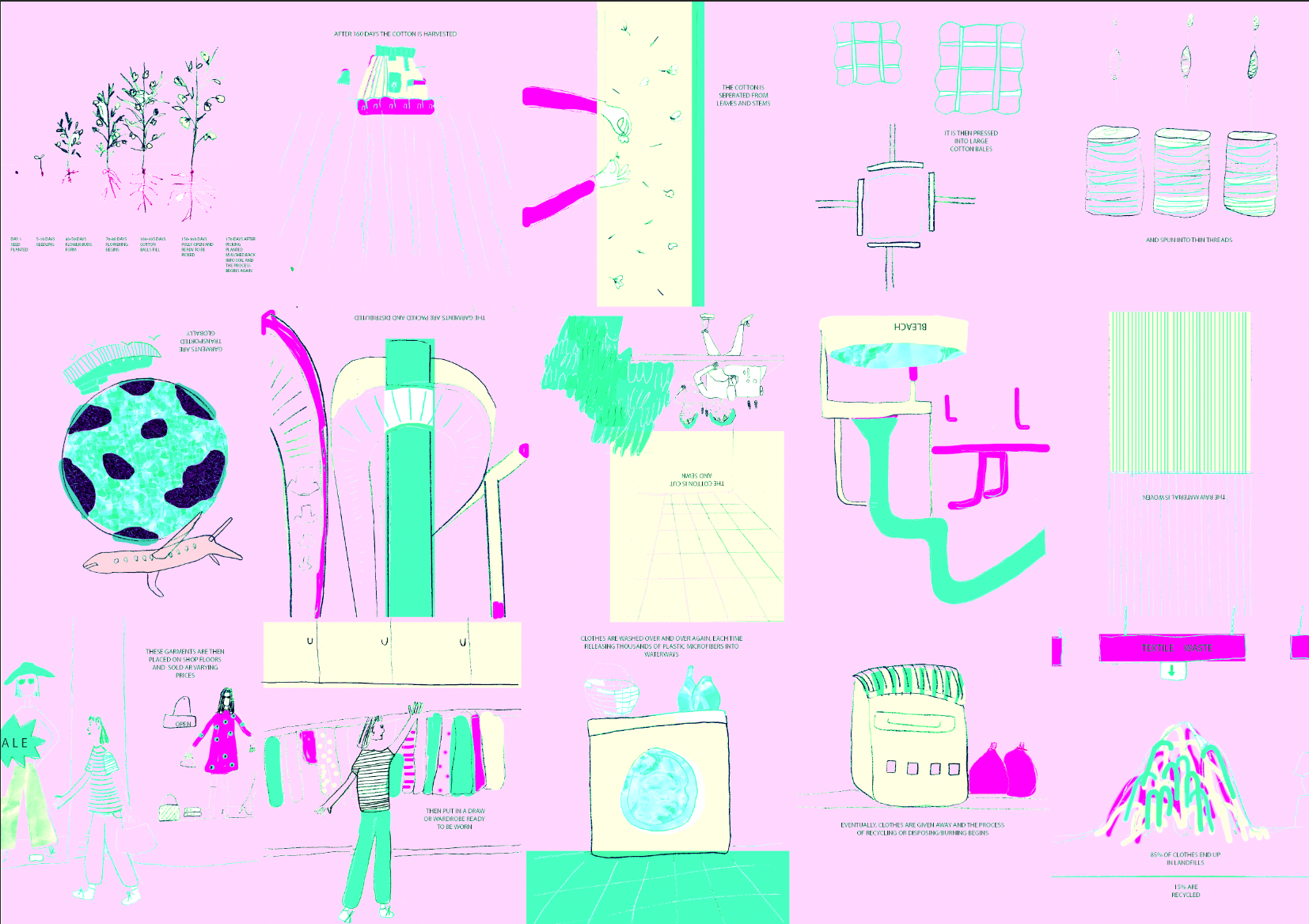 Different colour ways for print