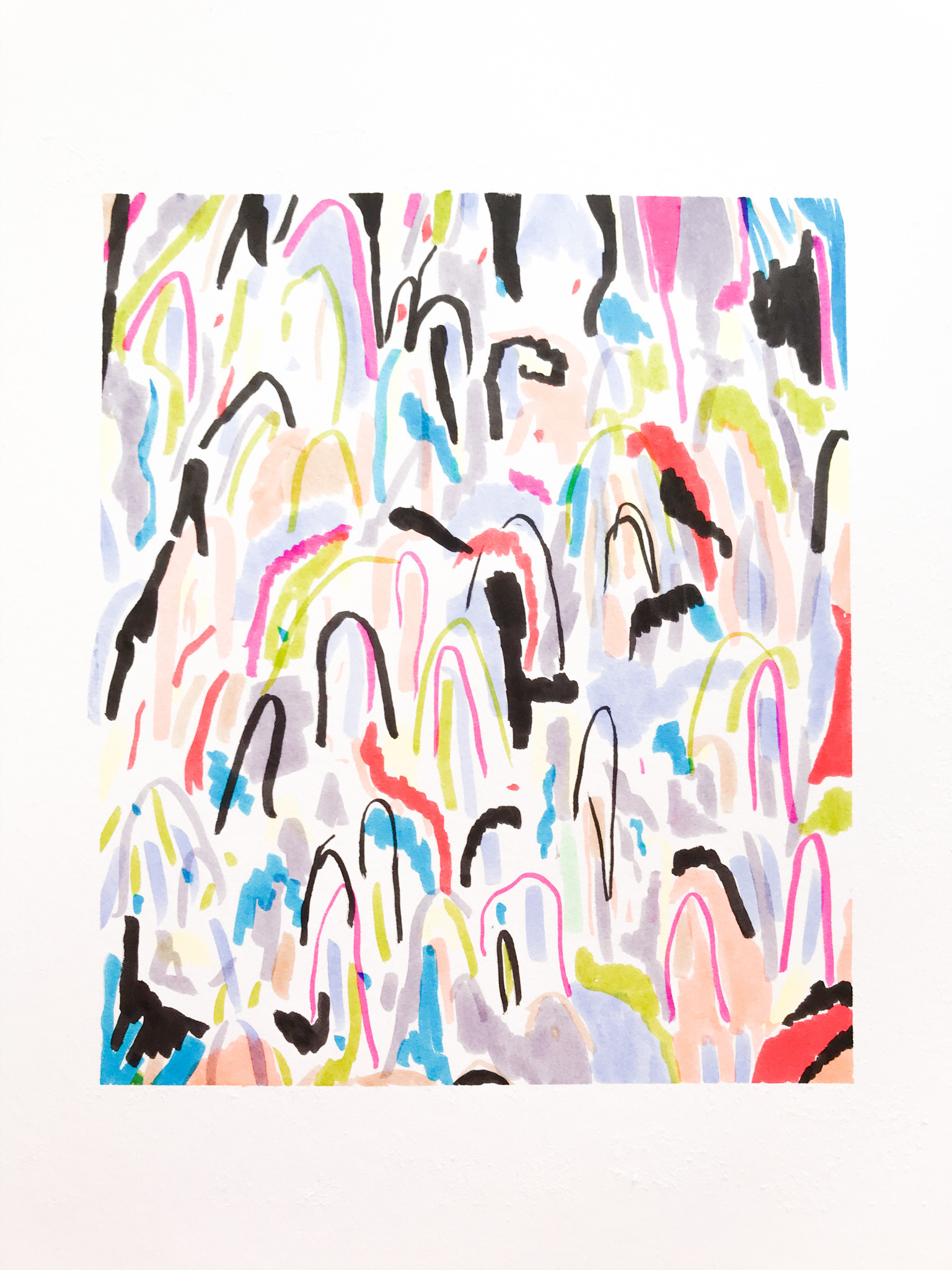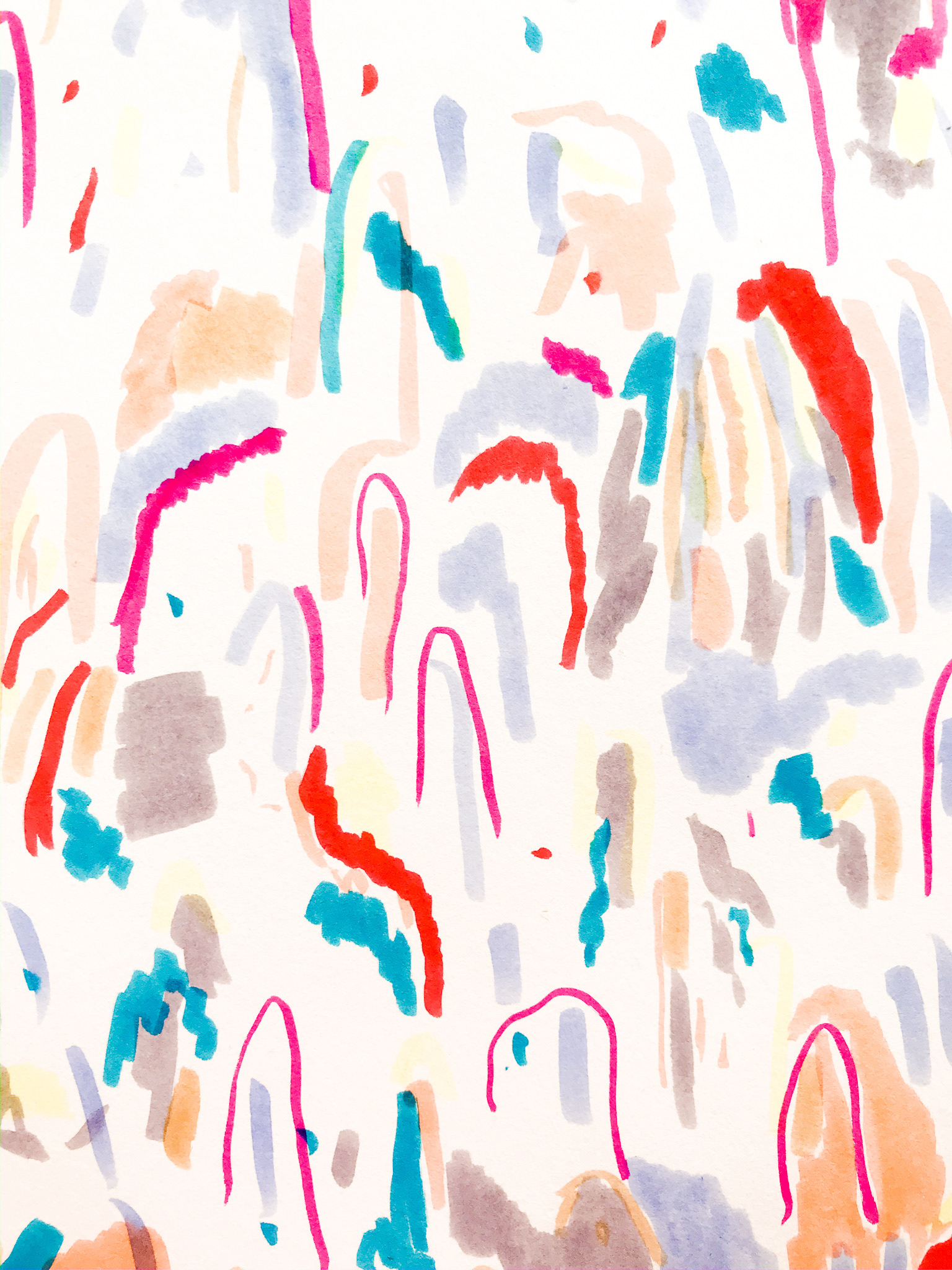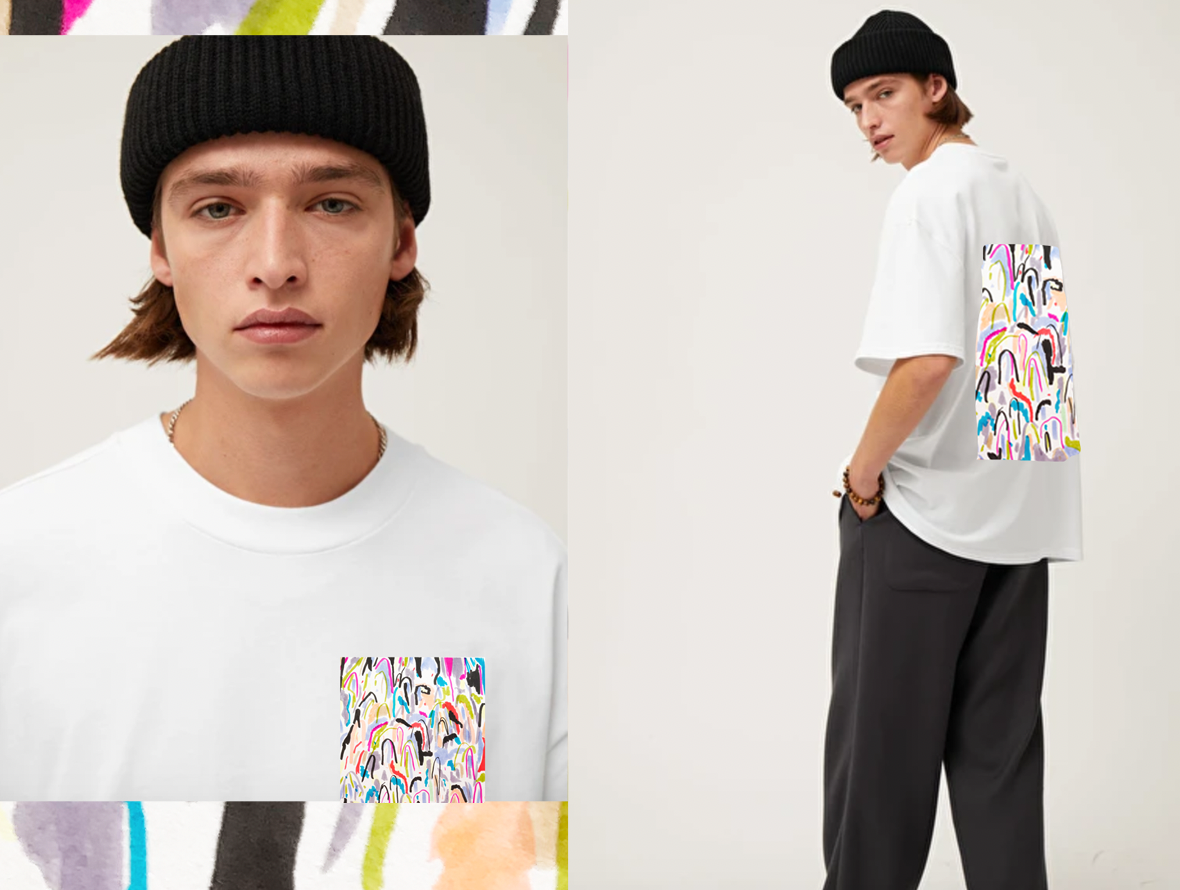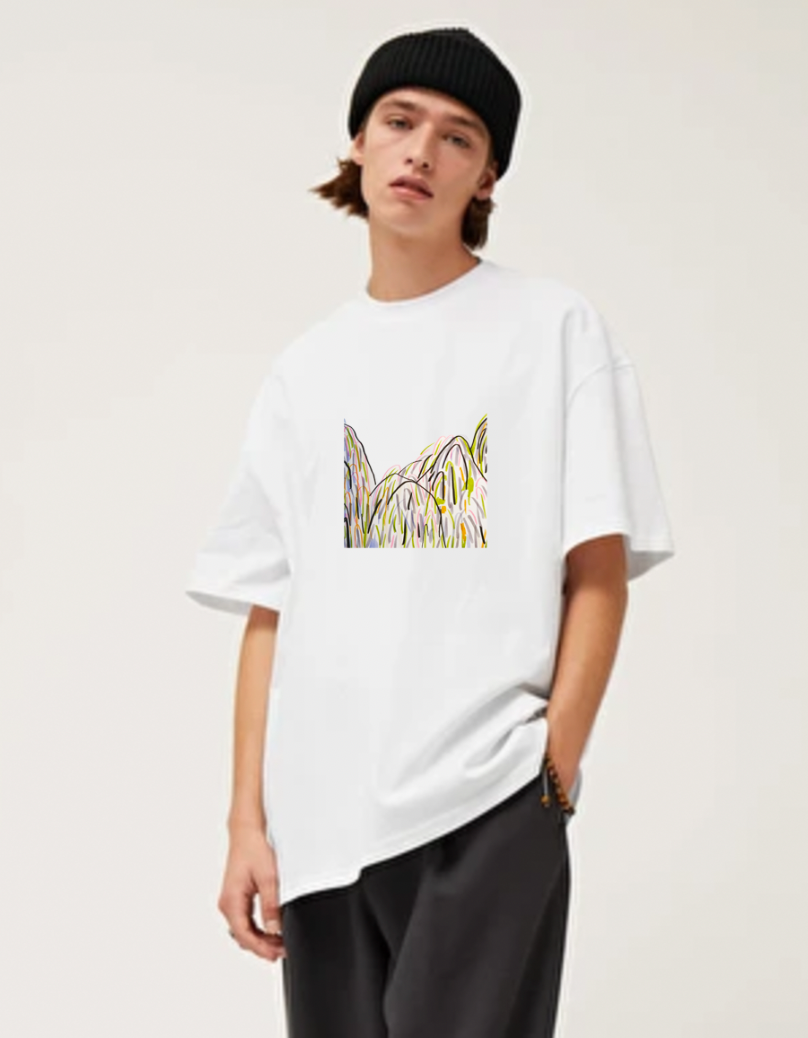 The main inspiration for this area of my practice came from my research into textile waste. After learning that such a small percentage of clothes is recyclable came as a bit of a shock, as well as learning about the effect the textile industry has on the environment. I wanted to produce work that highlights this issue. I looked at images of textile landfill sites, I realised there was something quite beautiful about them. So i decided to focus peoples attention on this issue by making an attractive collection of work. I began producing colourful drawings inspired by these textile landfill sites, pulling out the shapes and colours I saw and turning them into playful images. I then started translating these drawings into embroidered samples.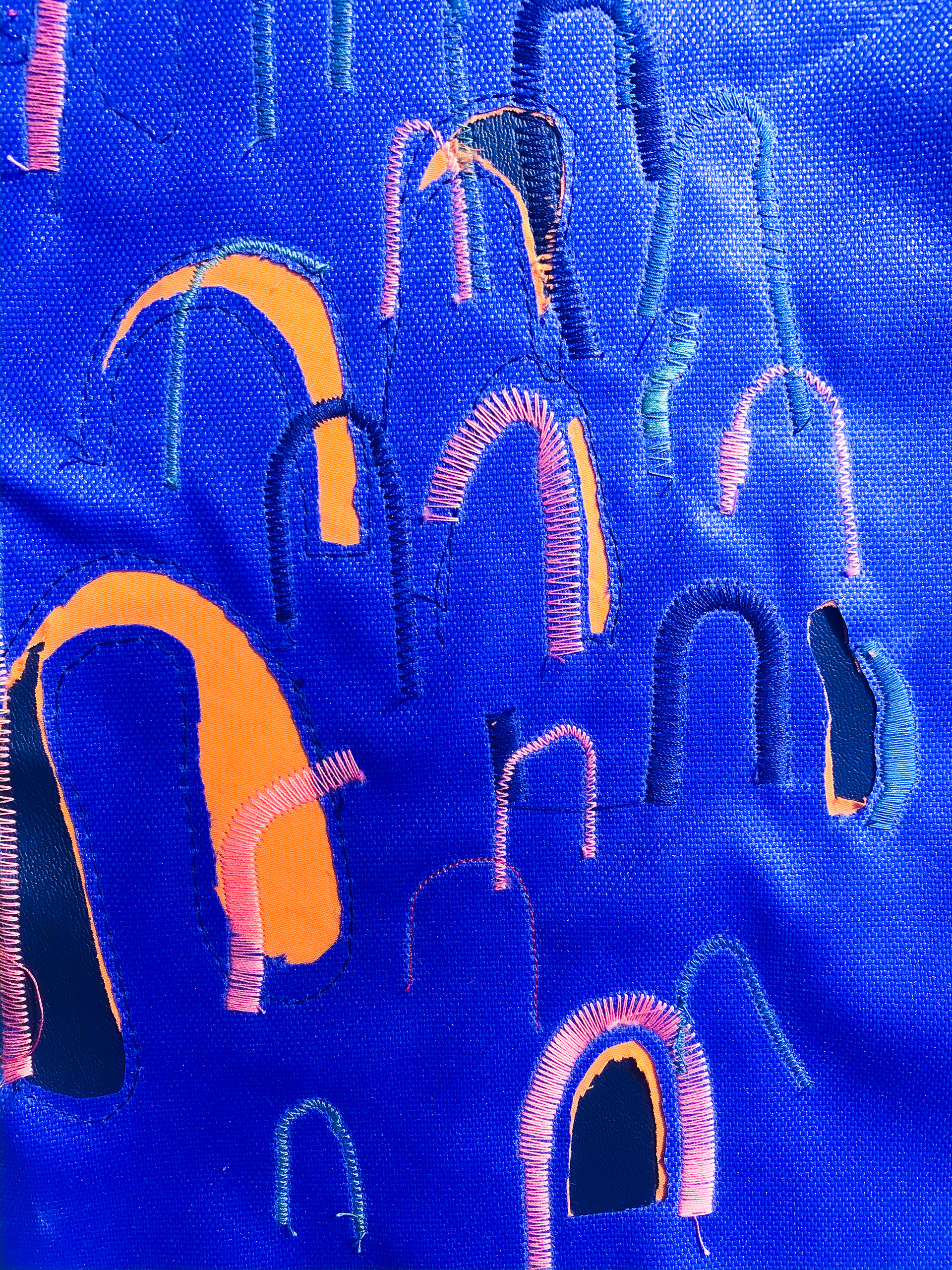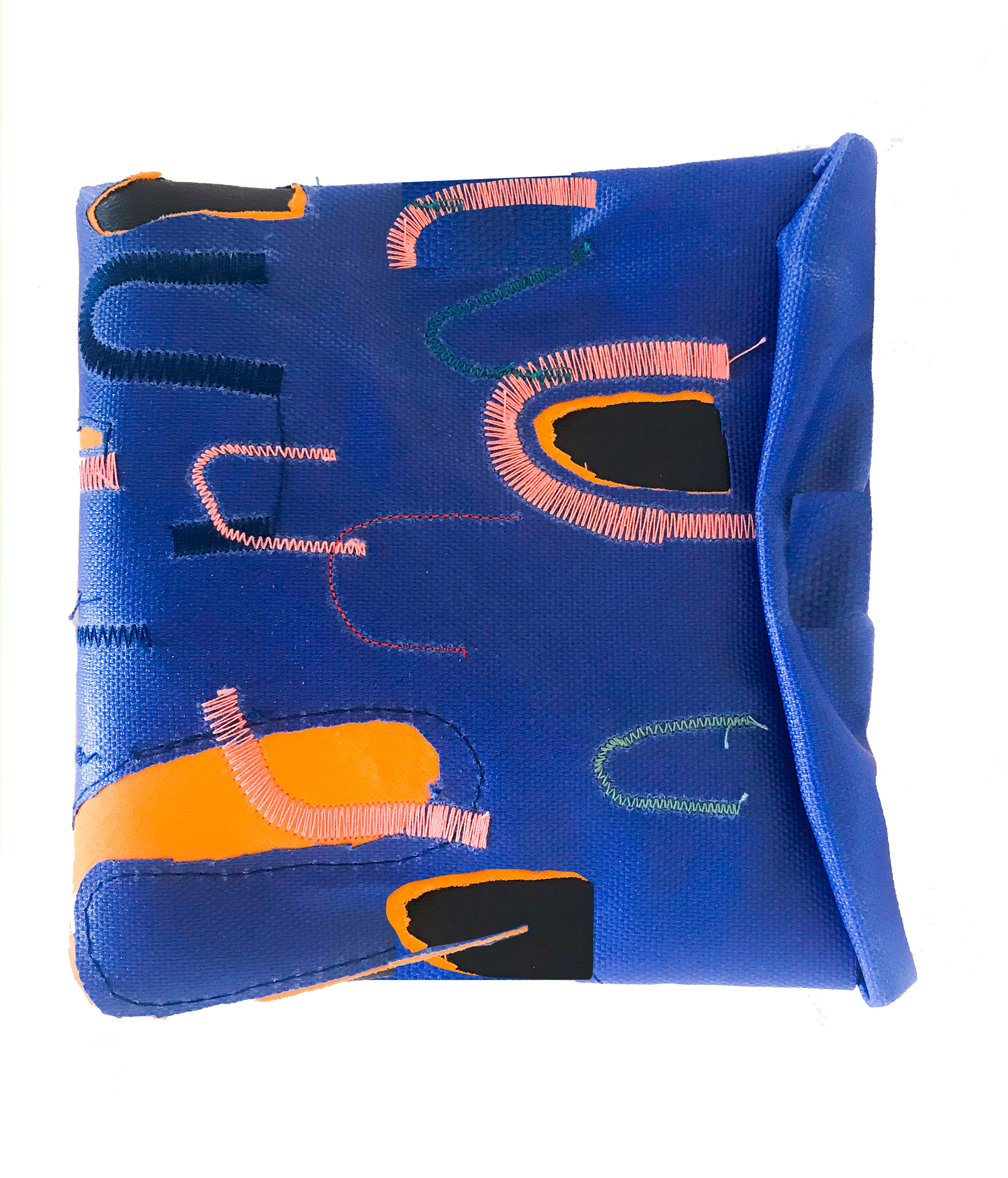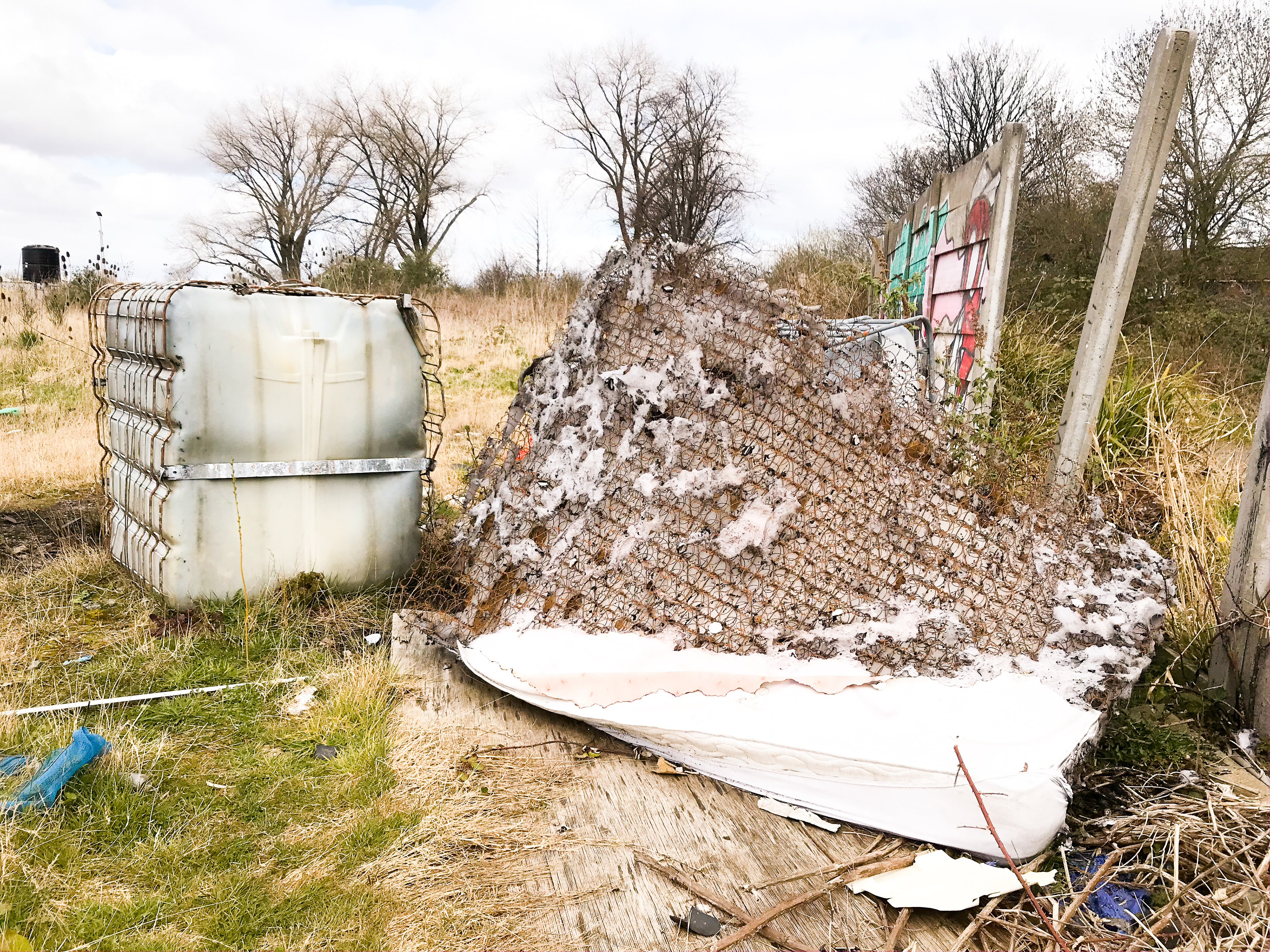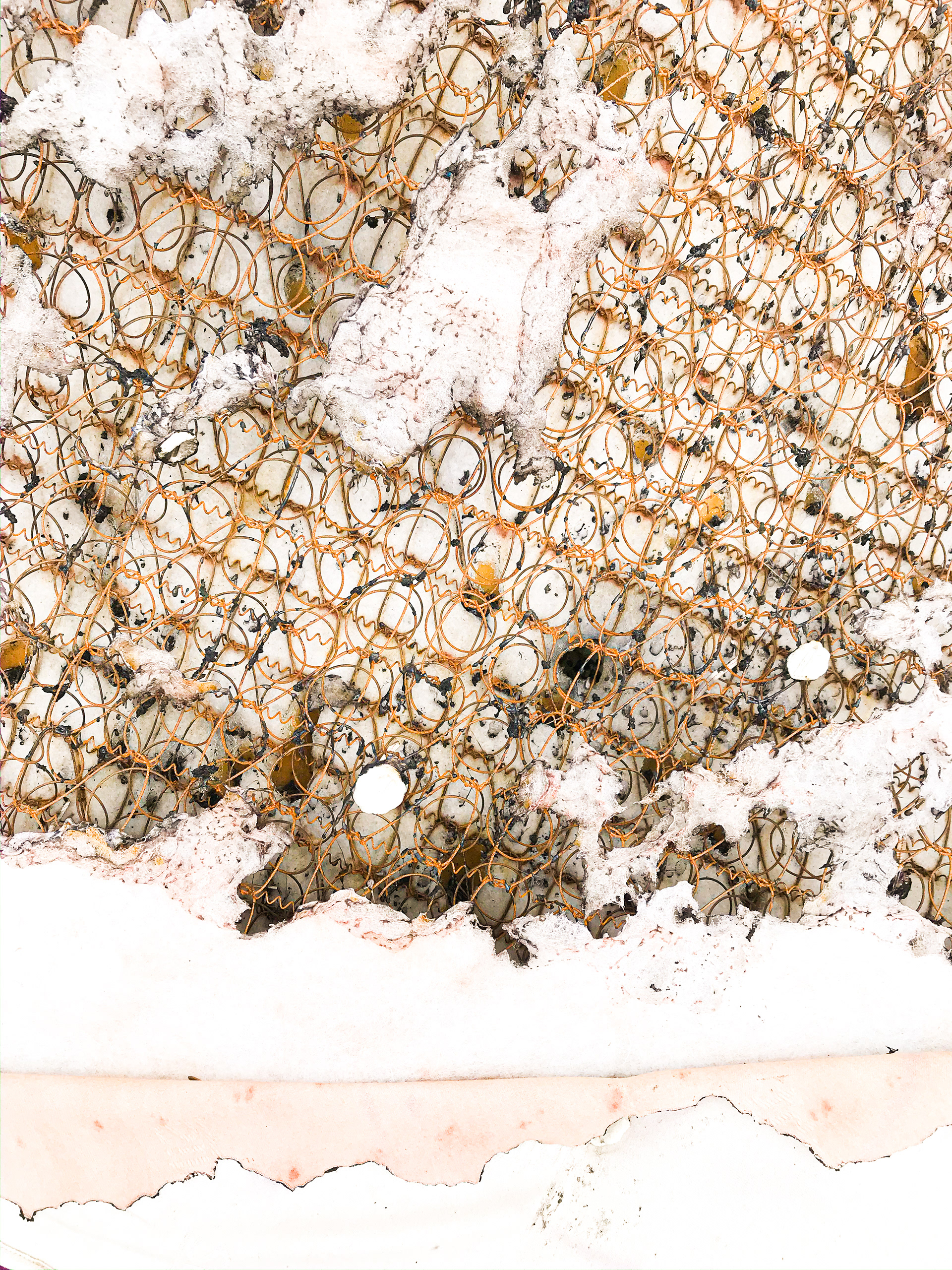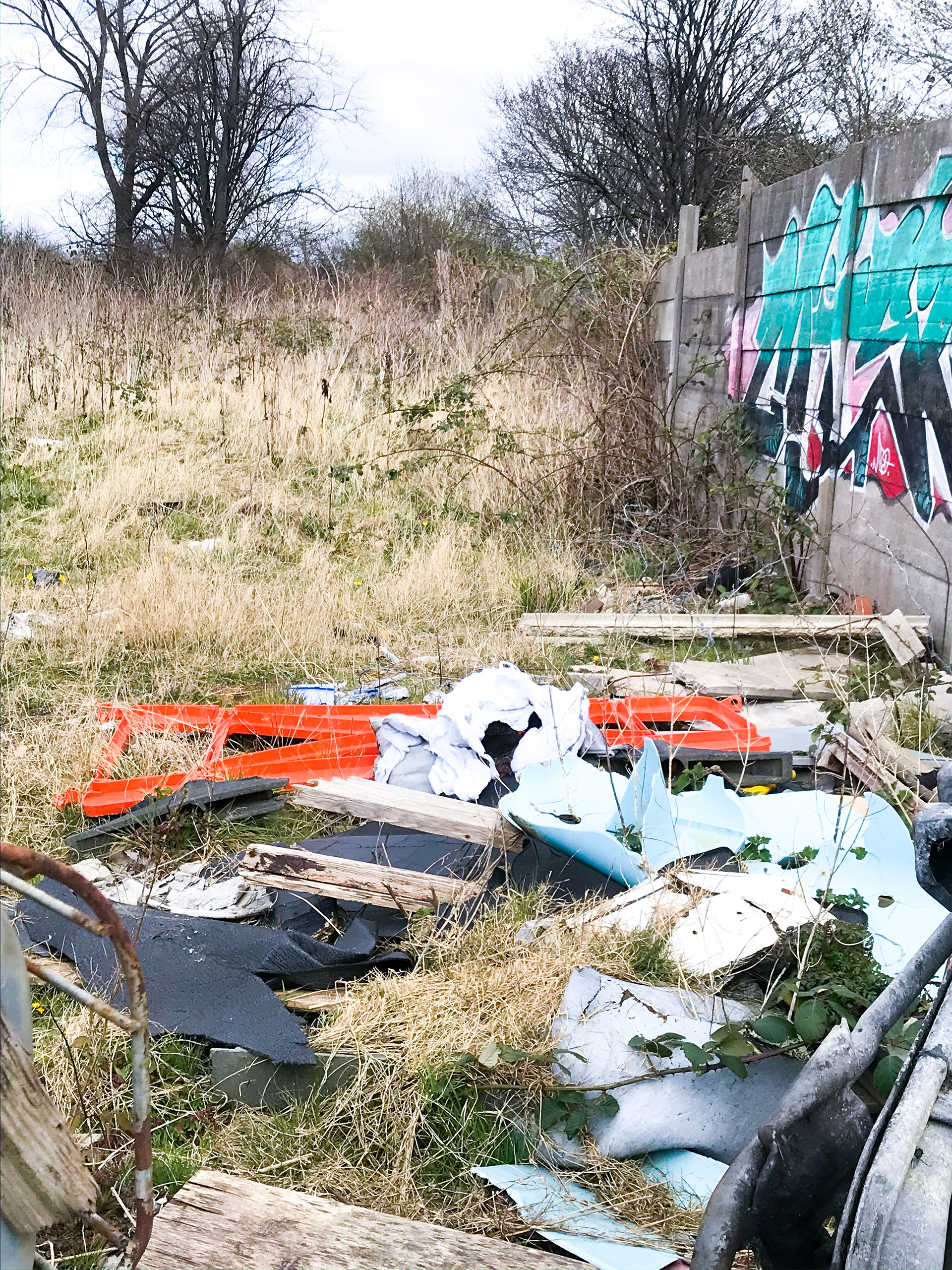 First hand images of abandoned, burnt mattress and nearby litter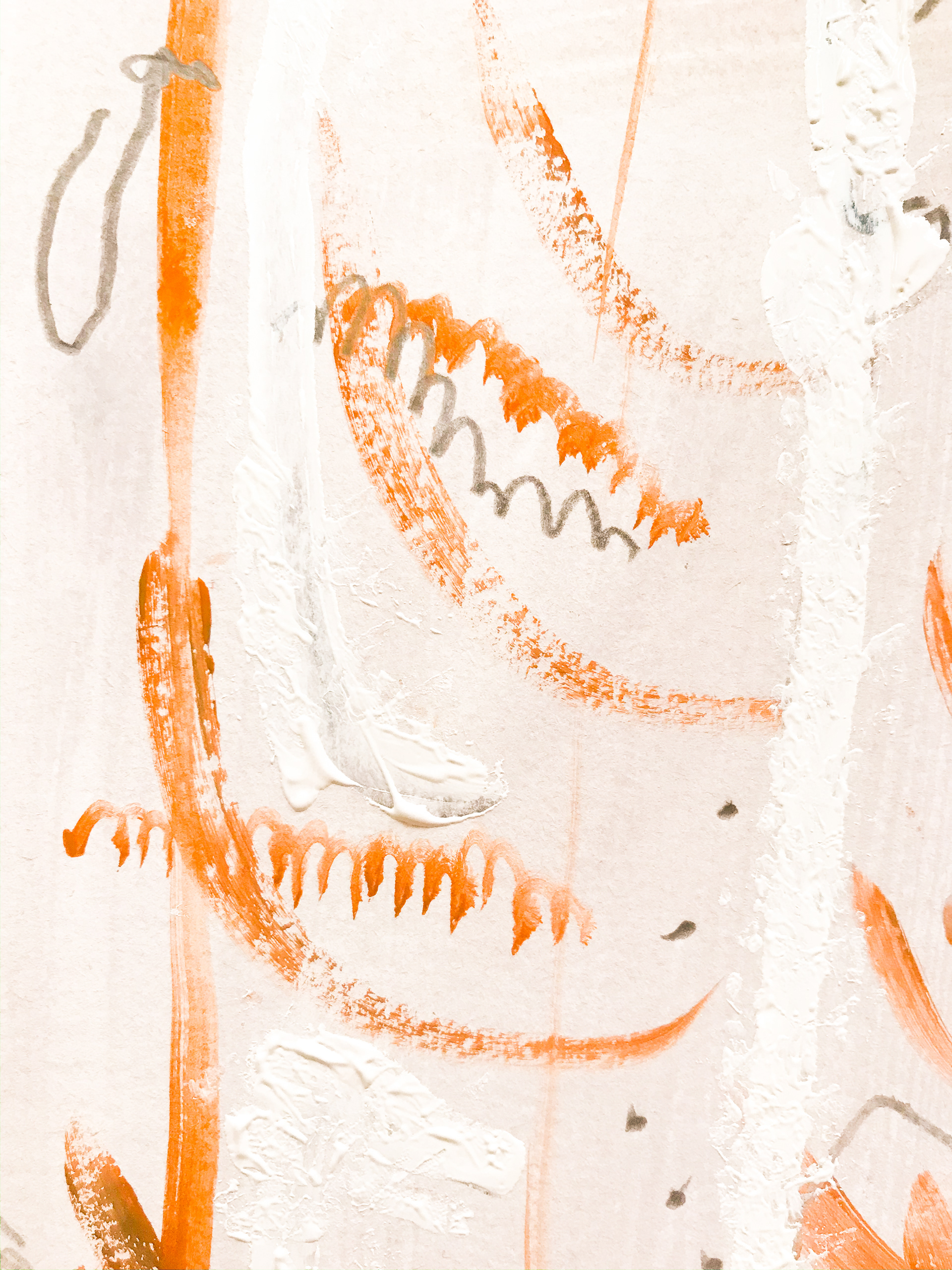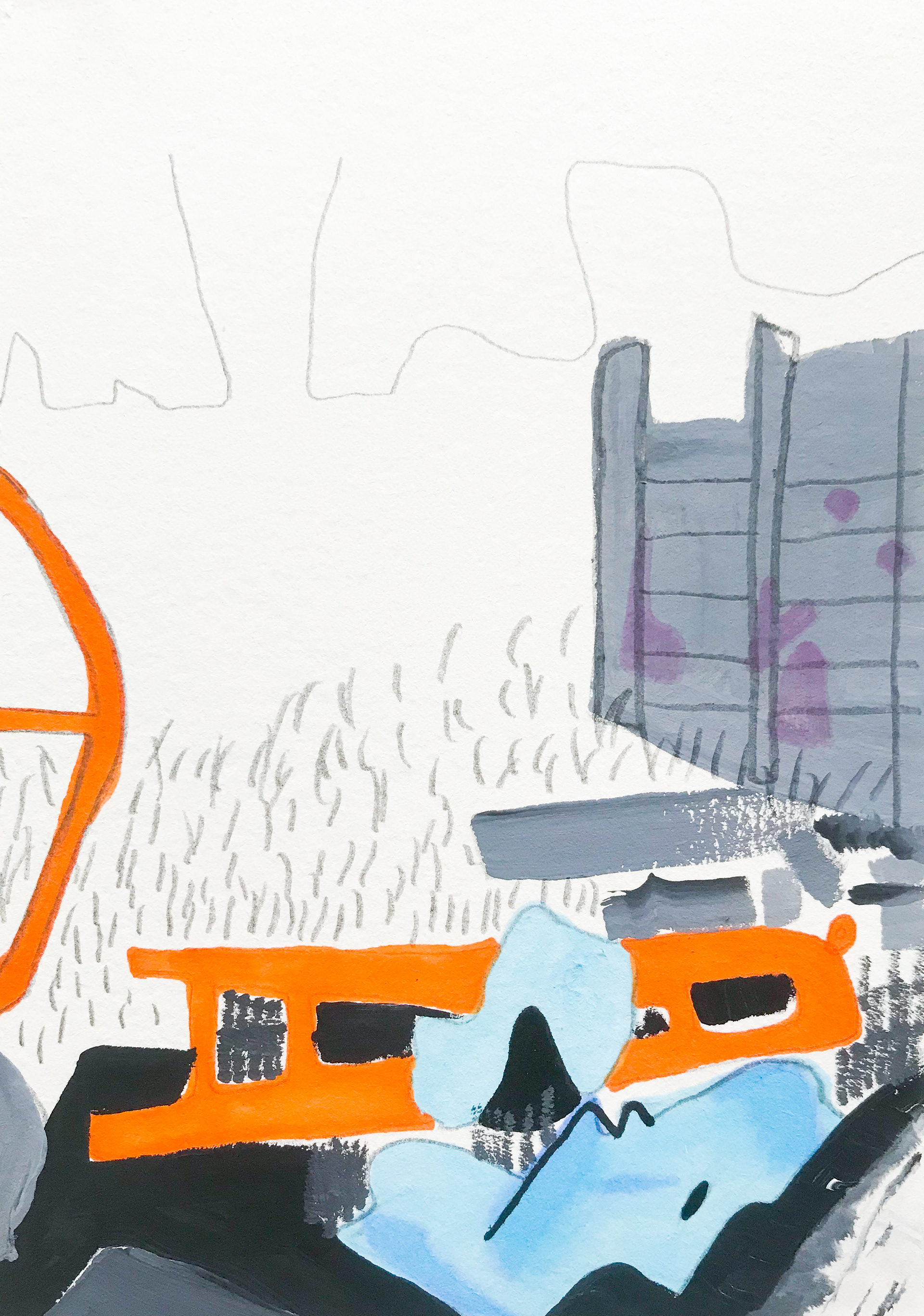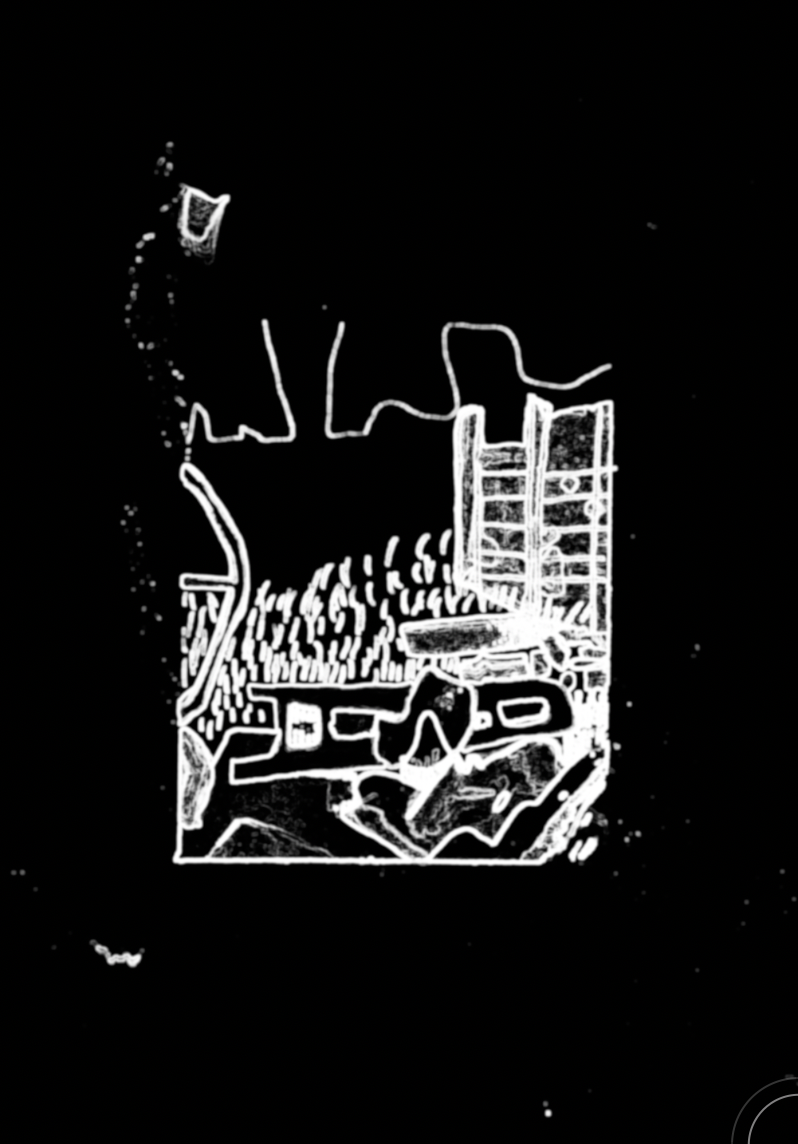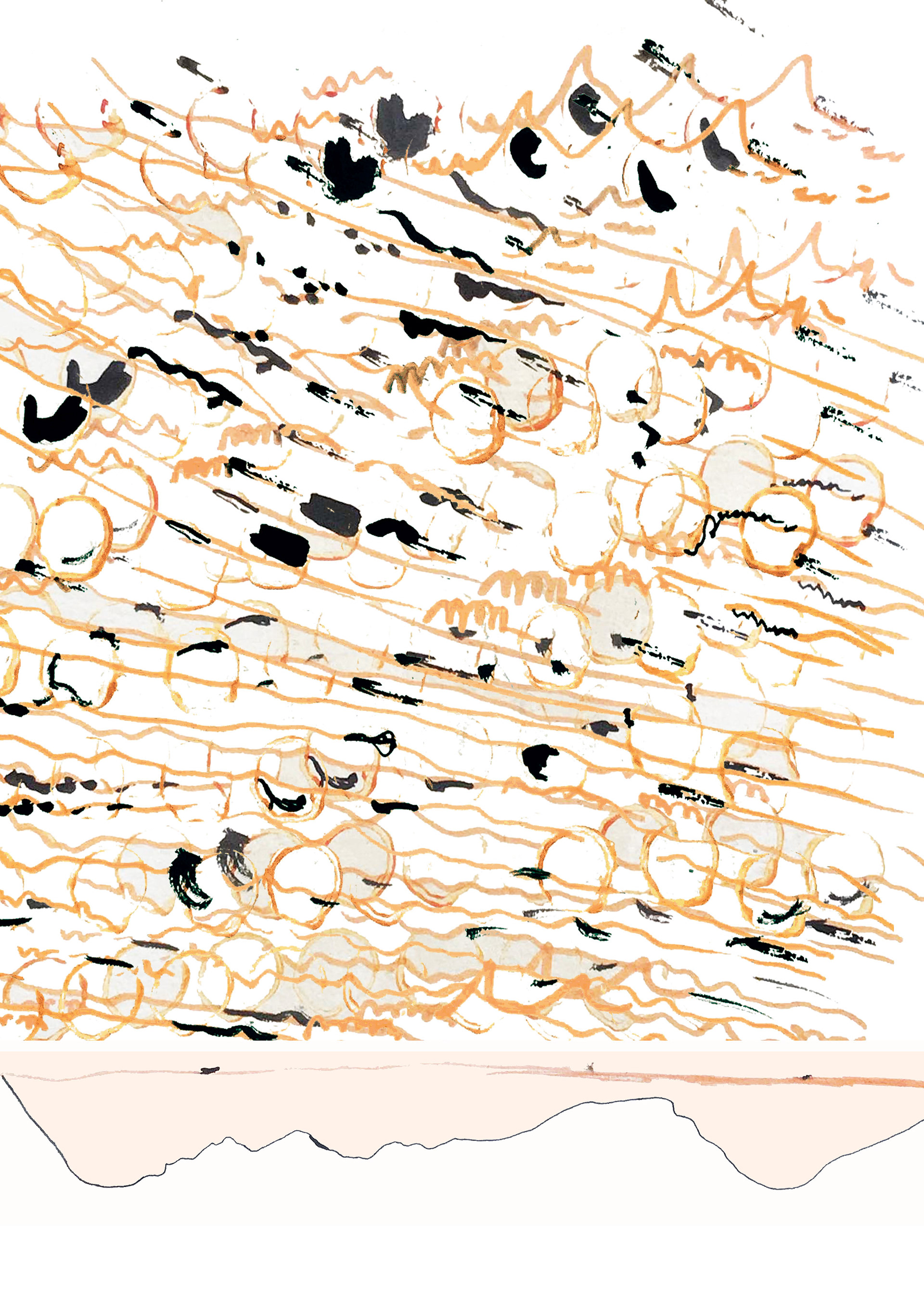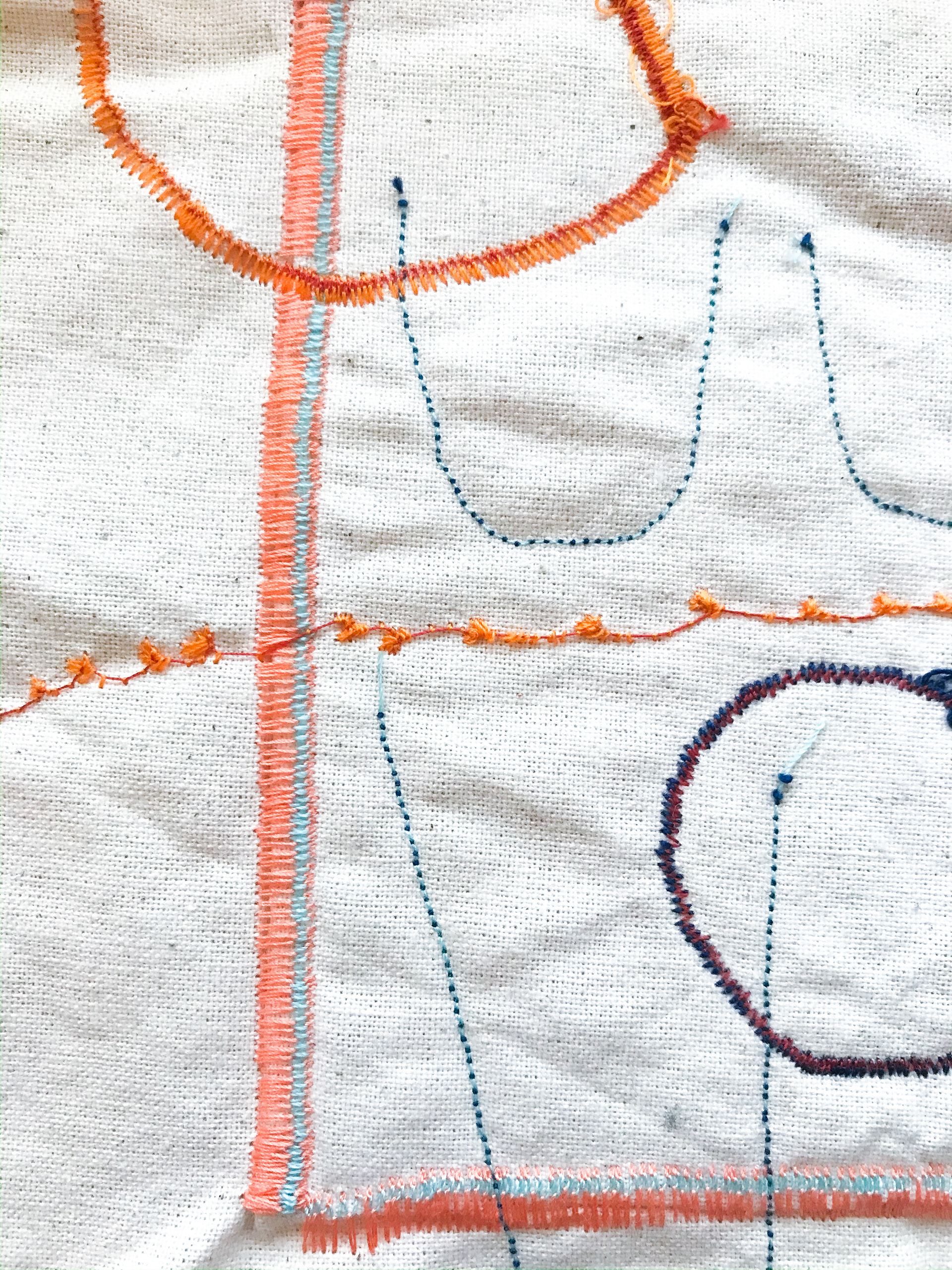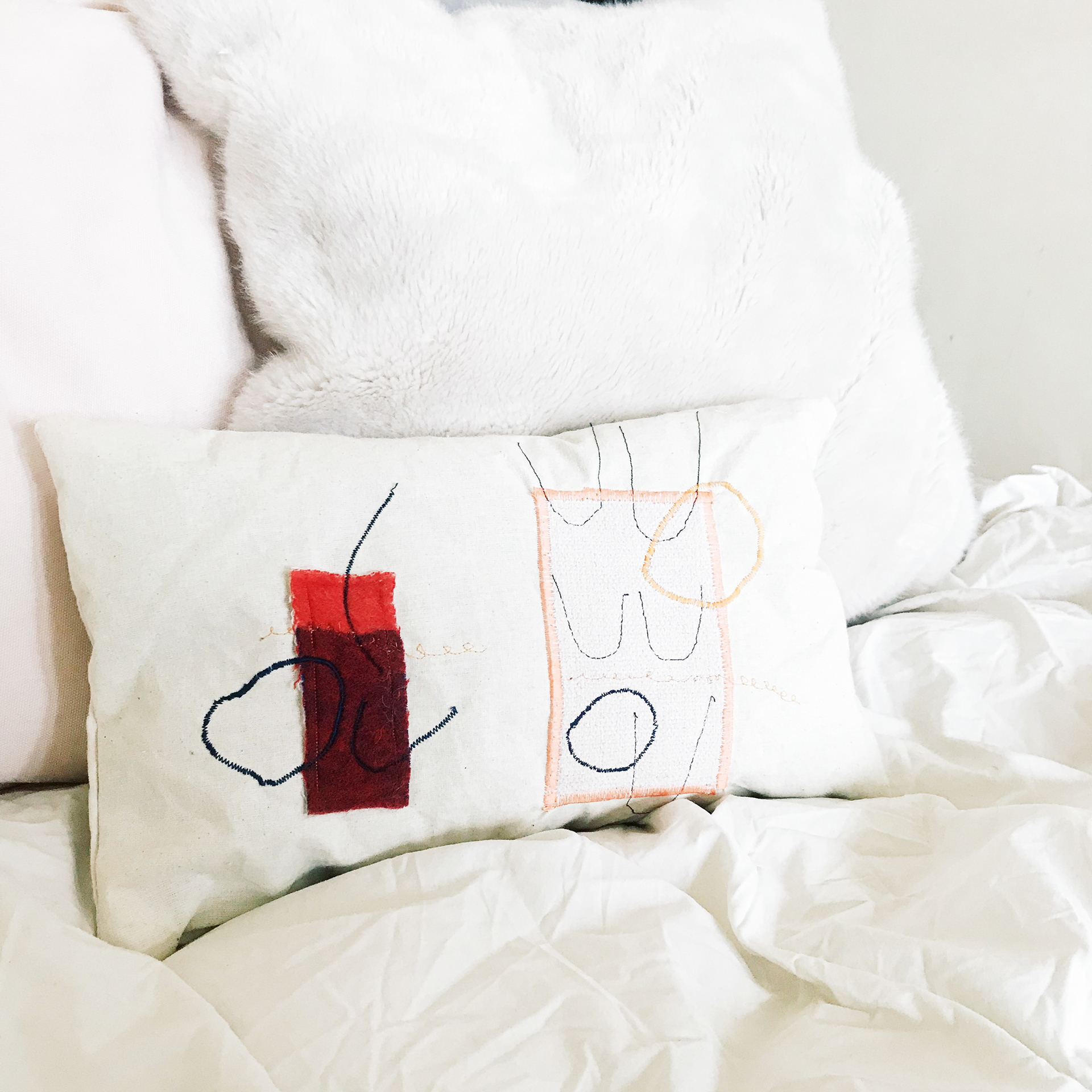 Pillow with embroidery inspired by above drawing, stuffed with denim industry offcuts and packing peanuts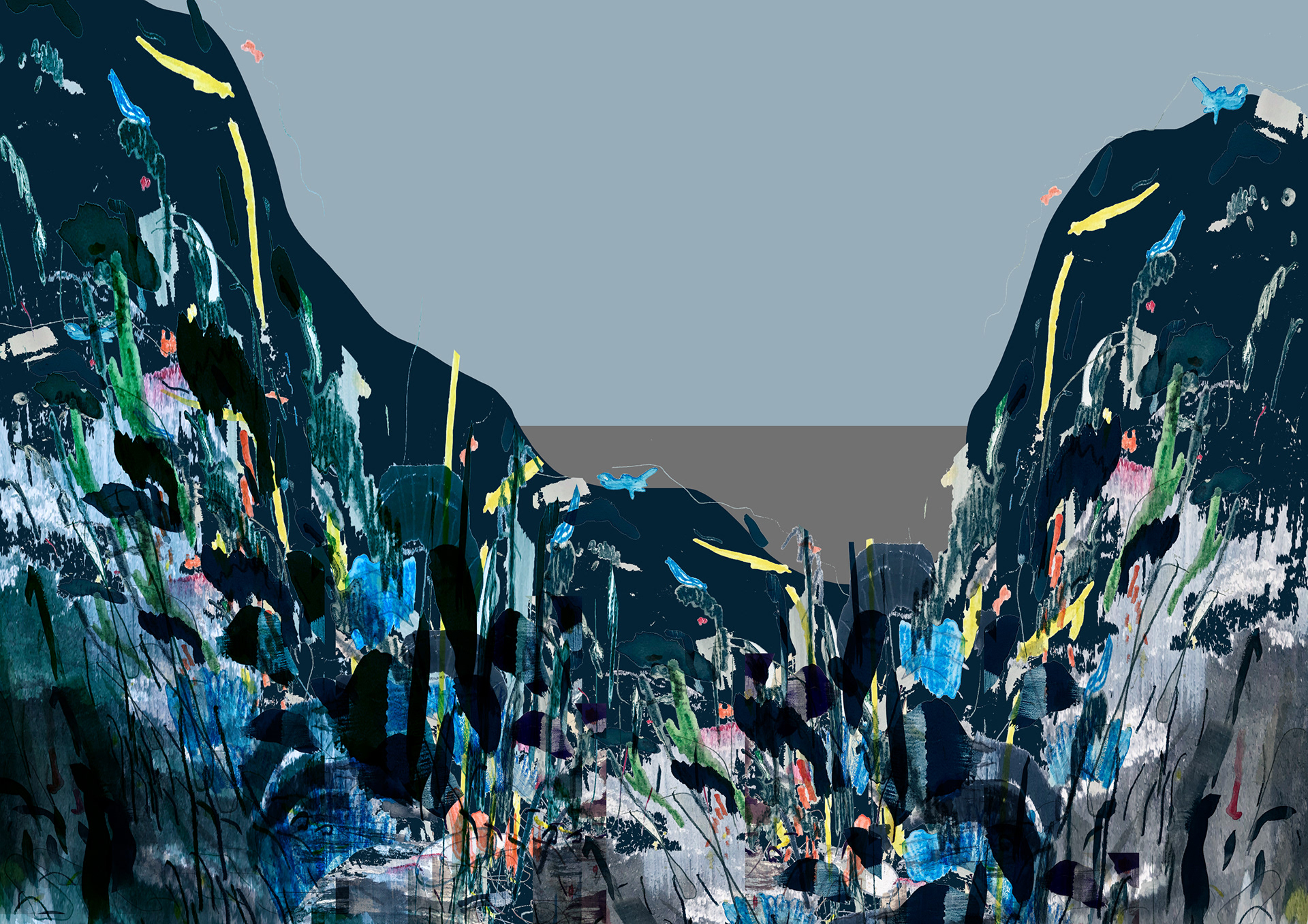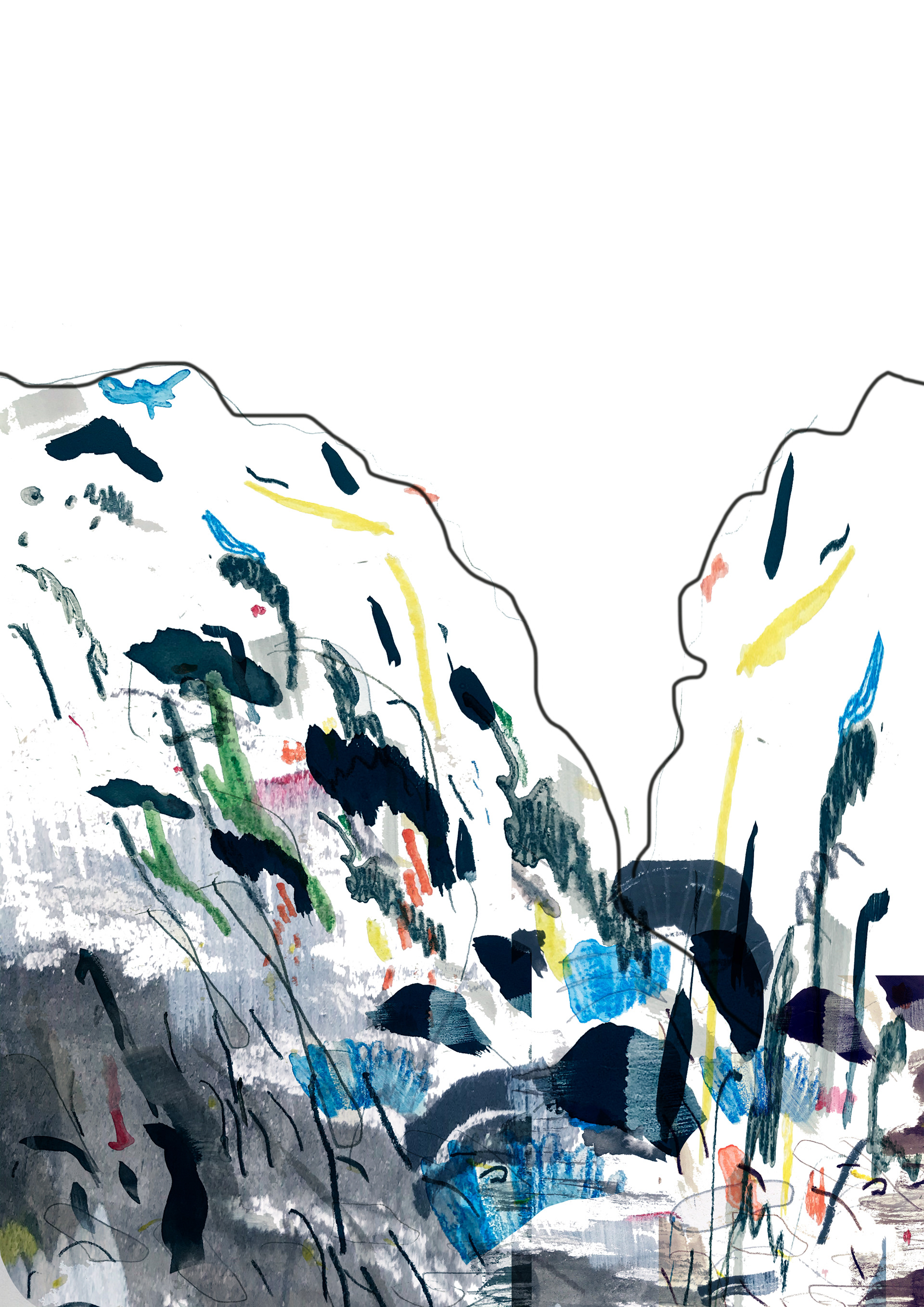 Returning to images of textile landfill sites for inspiration, I produced a 'hand drawn to digital' image focused on texture and shape. I responded to this in the sample below, first printing onto calico then machine embroidering over the top.
I have gone on to produce a series of visualisations for this sample, imagining it in the context of home furnishings, and potentially ceramics.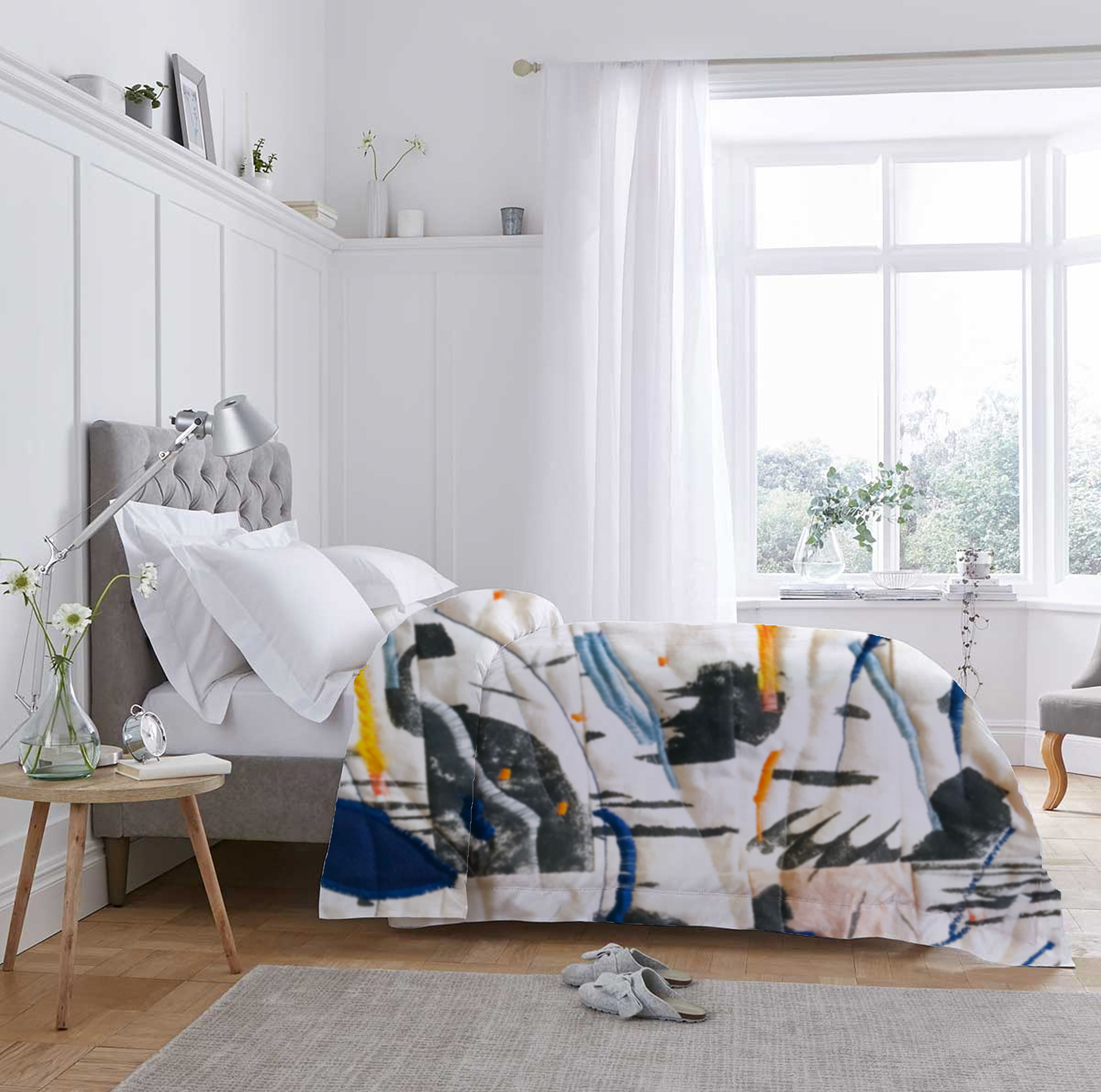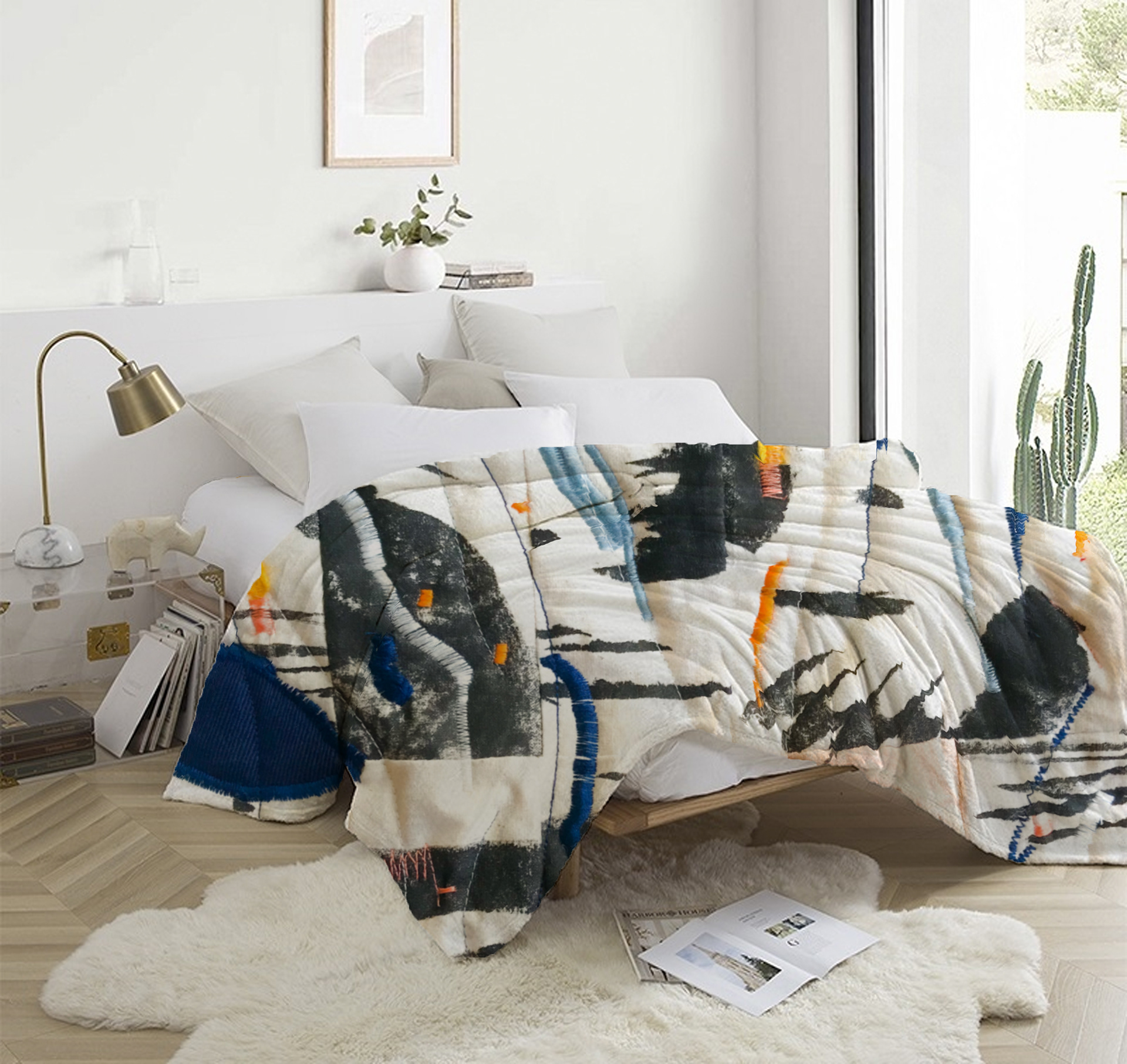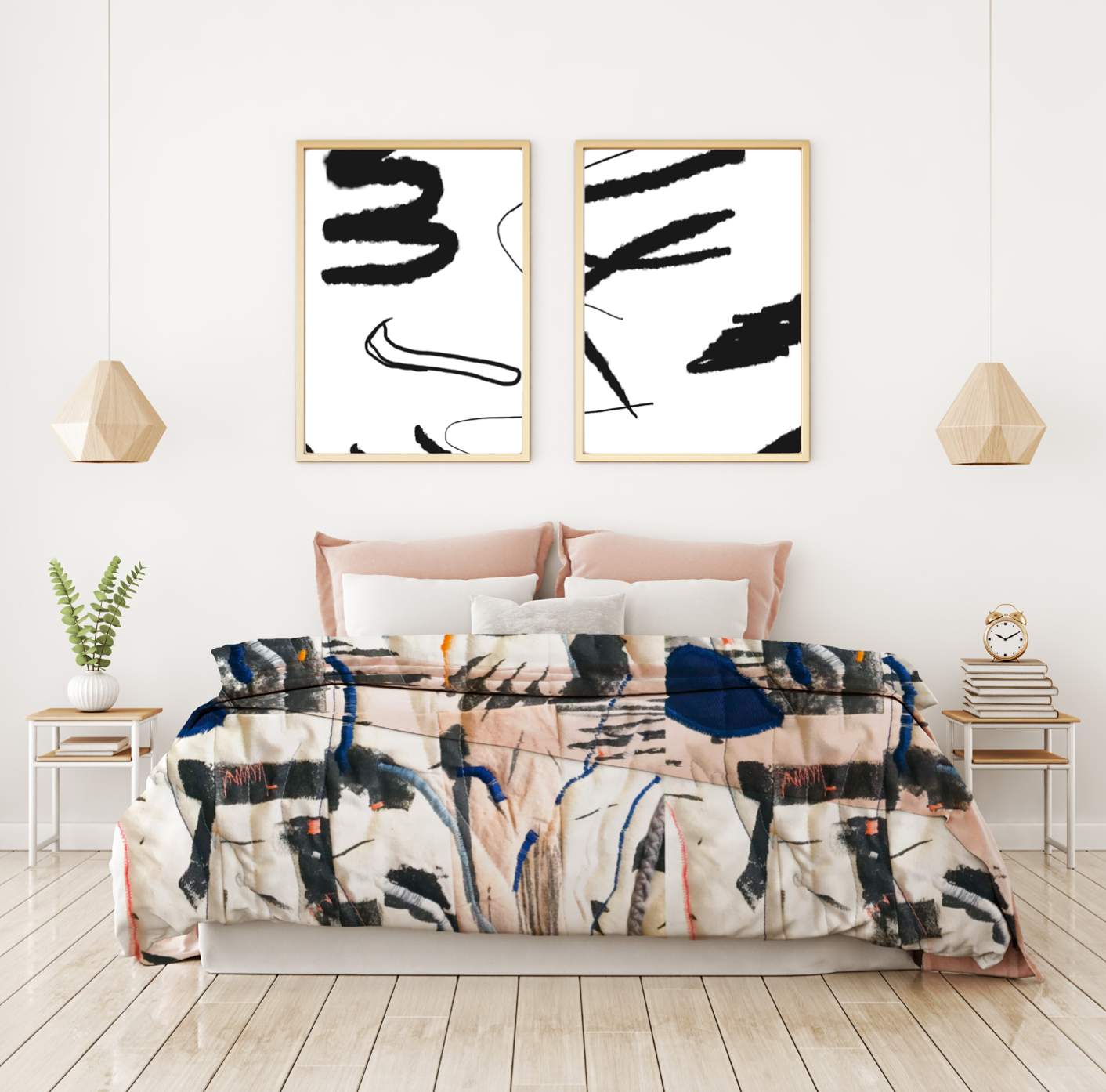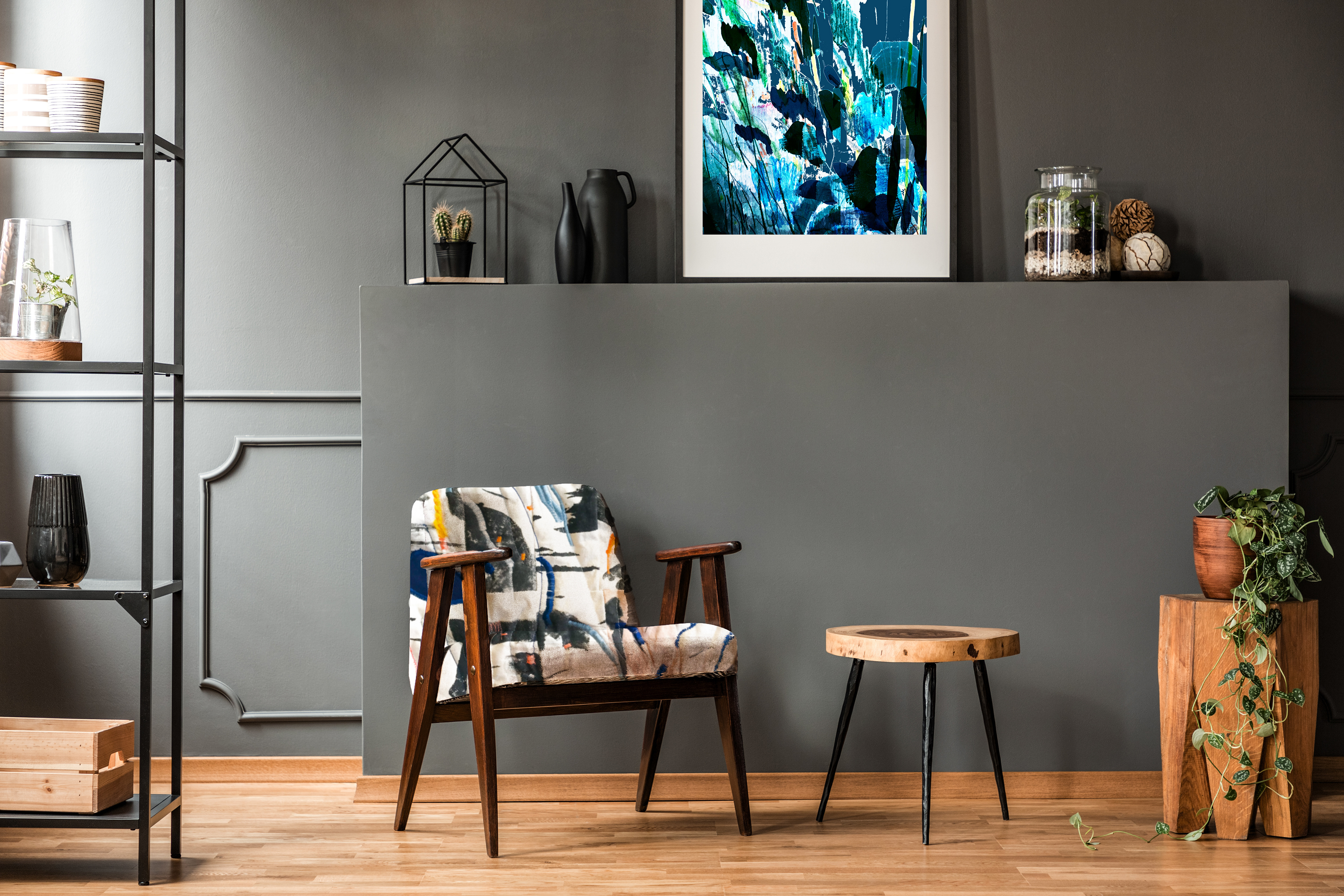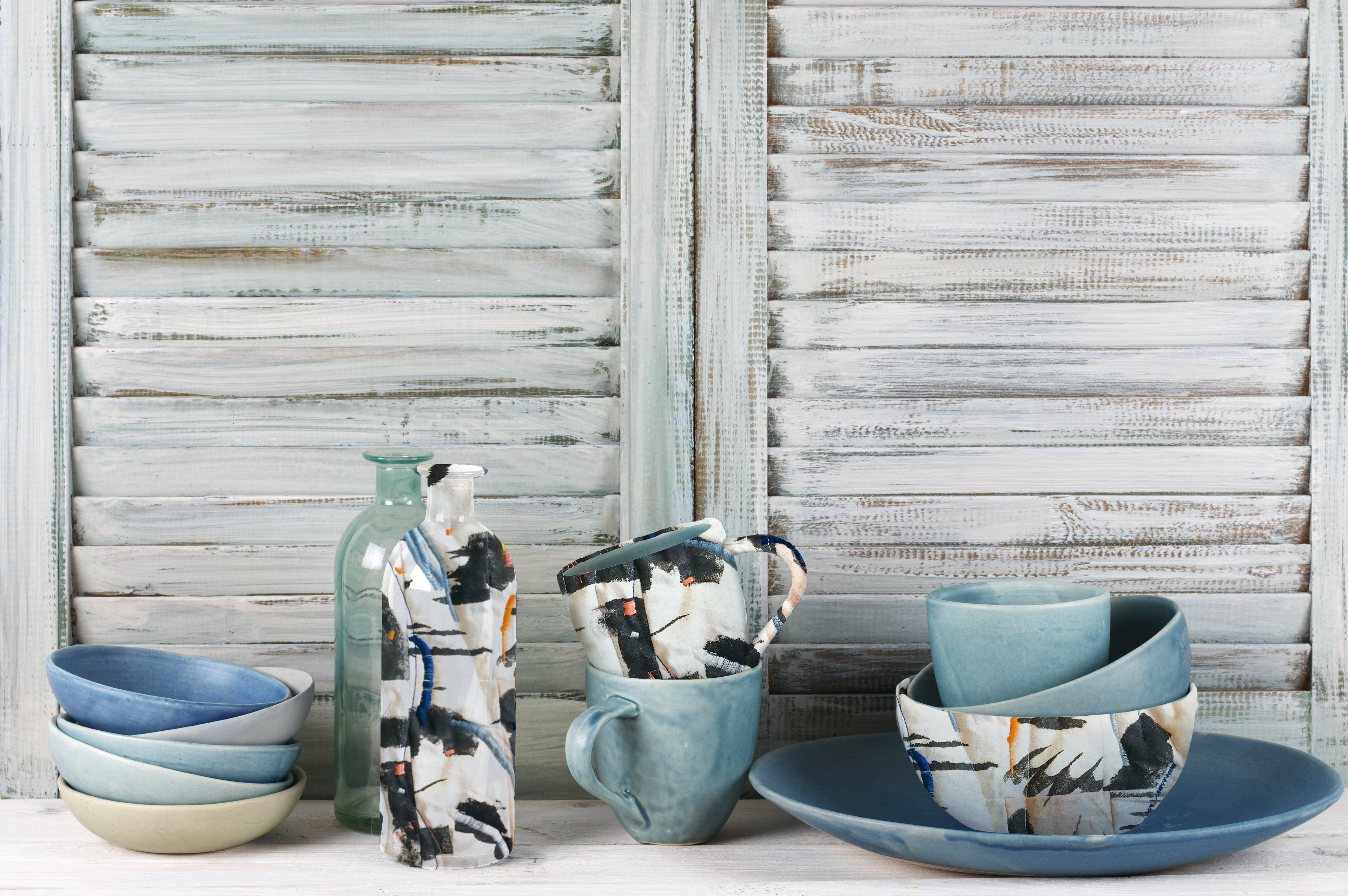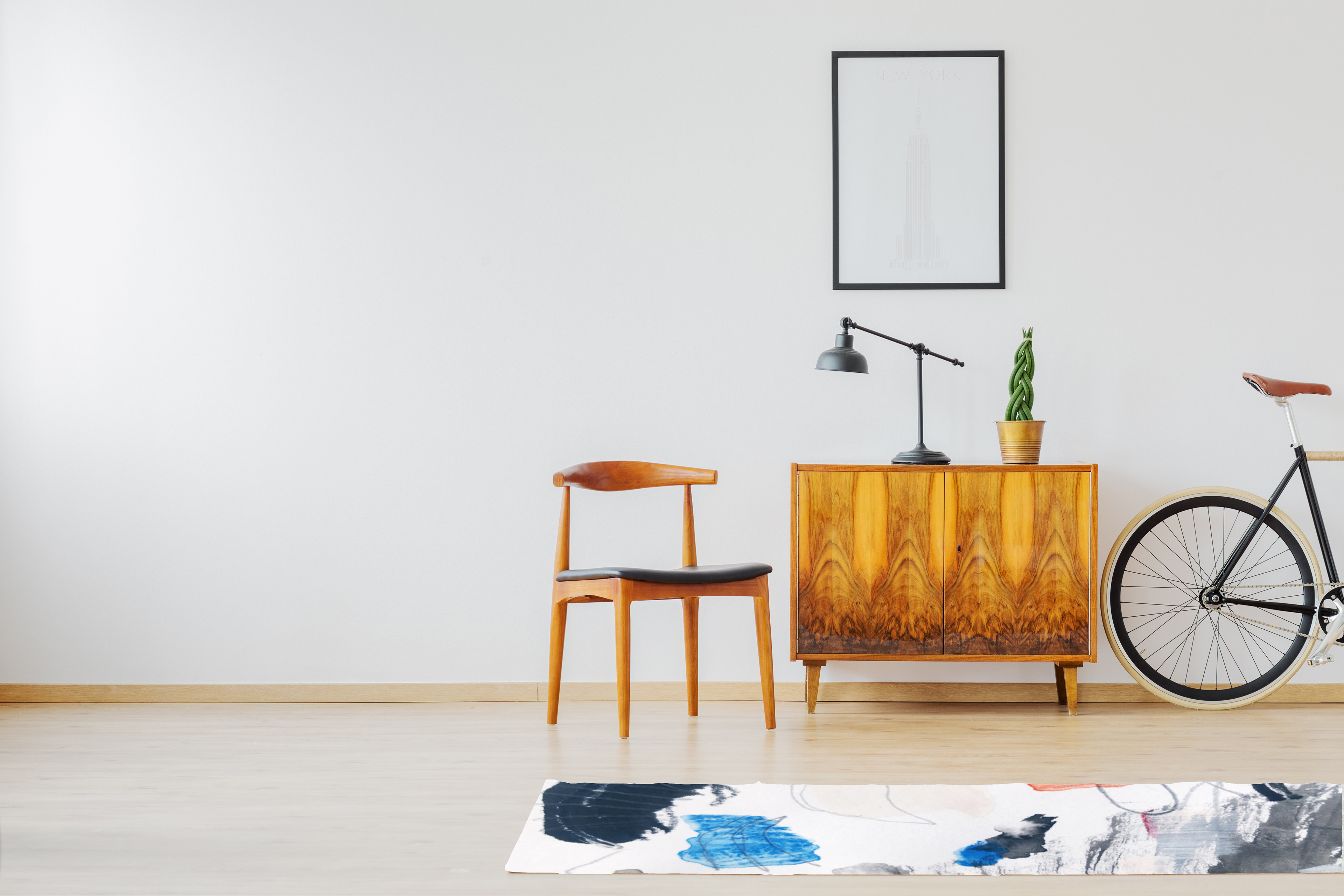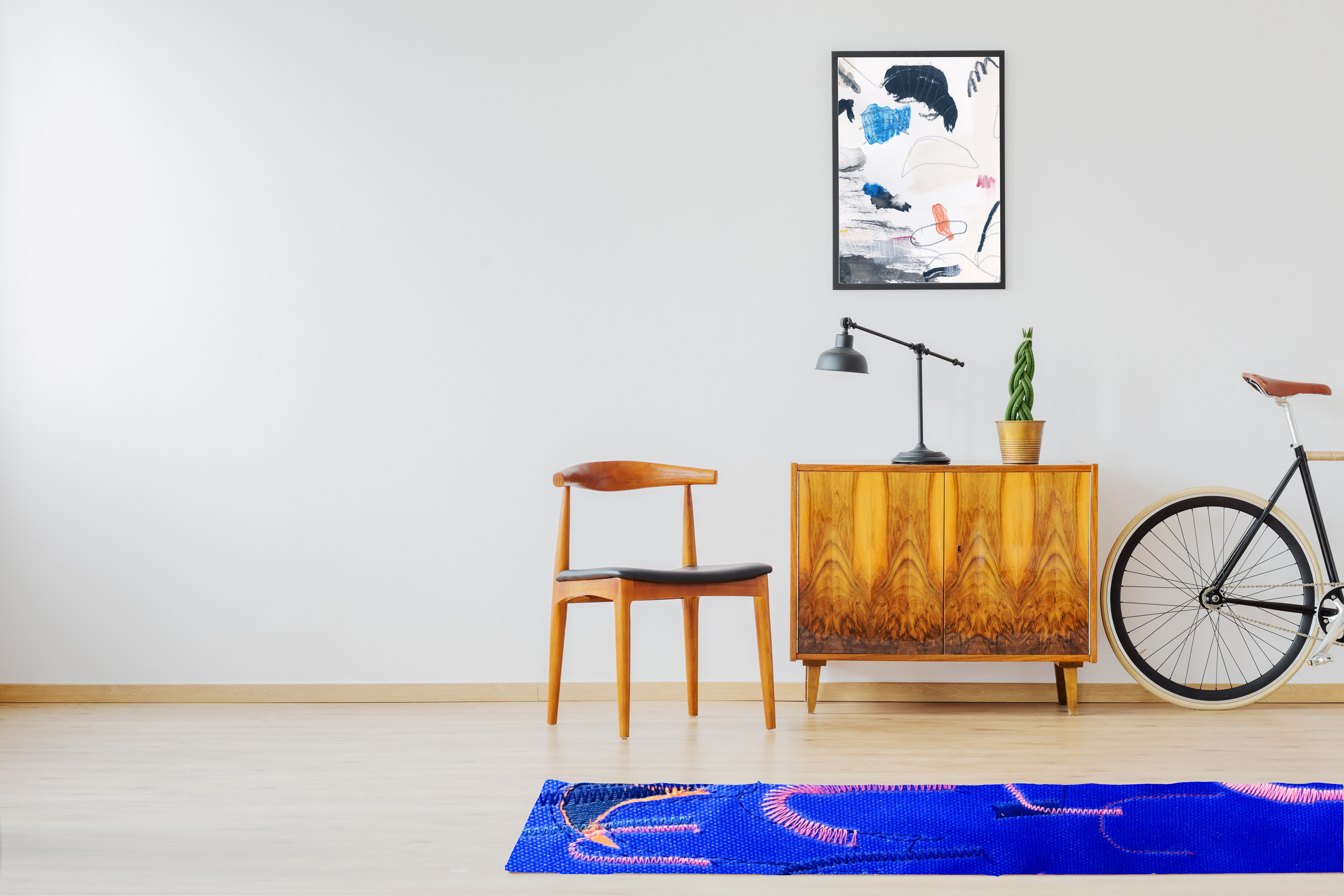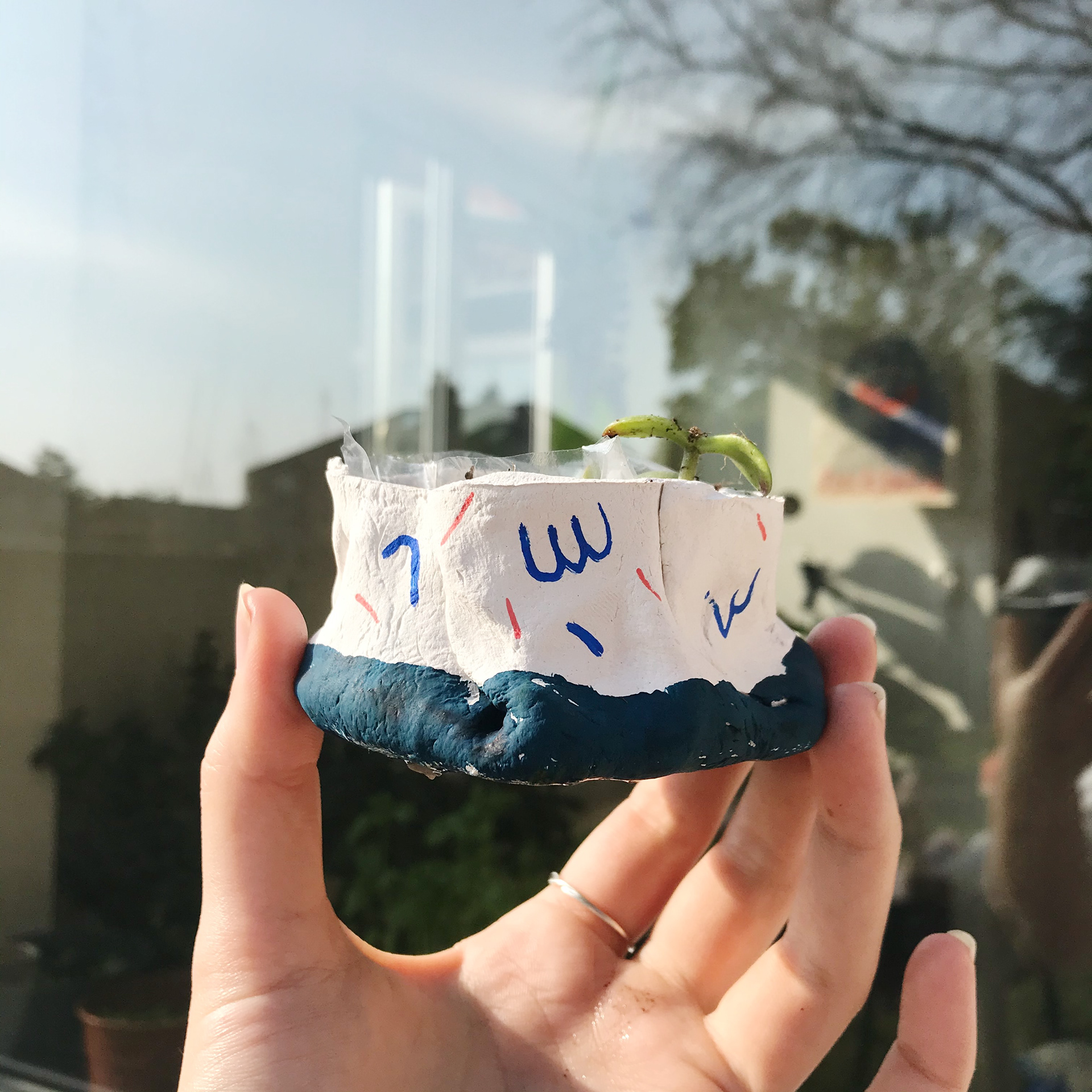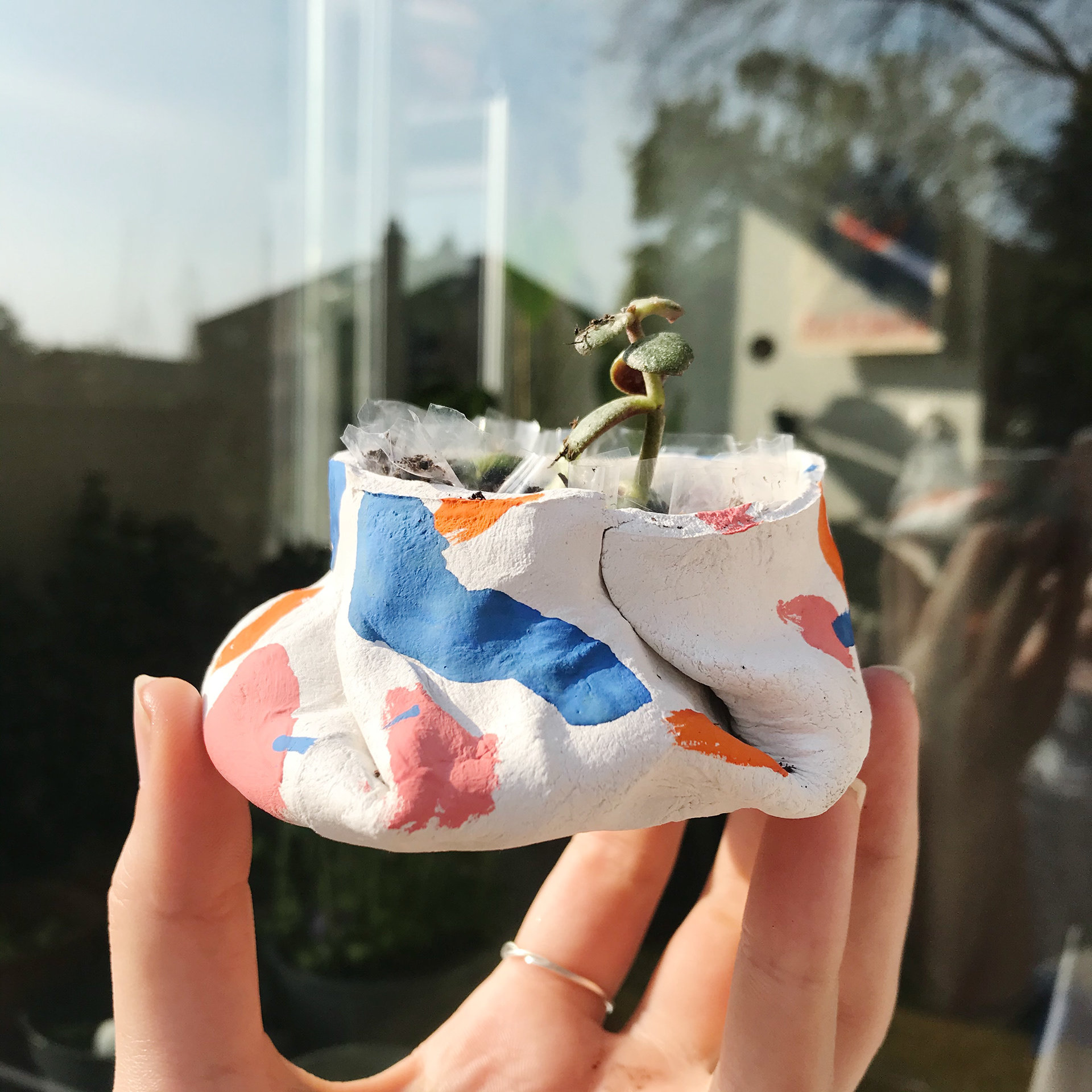 I started playing around with different ways I could translate my drawings into functional objects and I produced some painted air dry clay pinch pots, being used as plant pots and trays